Lean Six Sigma Black Belt Certification in Bangalore
Date: August 16, 2021 - September 30, 2021
Time: 00:00 AM - 00:00 AM
Location: Online WebEx based Live instructor-led training
Price: 22,990 INR
Speaker: Debasish Mukherjee
Six Sigma Black Belt certification is highly respected across the globe for Quality Management across all industries. SSBB Certified professionals can improve the process to the Six Sigma level. This has significant business value, and so the demand for Six Sigma Professionals is high in the market.
This would be a real-time interactive virtual classroom program wherein the instructor will train you on lean and six sigma methodology with live projects and industry case studies. Real-time group discussion oriented training with participants joining from different countries and industries.
ISEL GLOBAL is a pioneer of Green Belt, Black Belt Certification in Asia, and is Rated Number #1 Six Sigma Certification Provider Body in Asia. LinkedIn Top Rated. Check Here
You can find an ISEL Six Sigma certified professional in every large company of World.
Read thousands of success stories and testimonials of participants, https://iselglobal.com/reviews/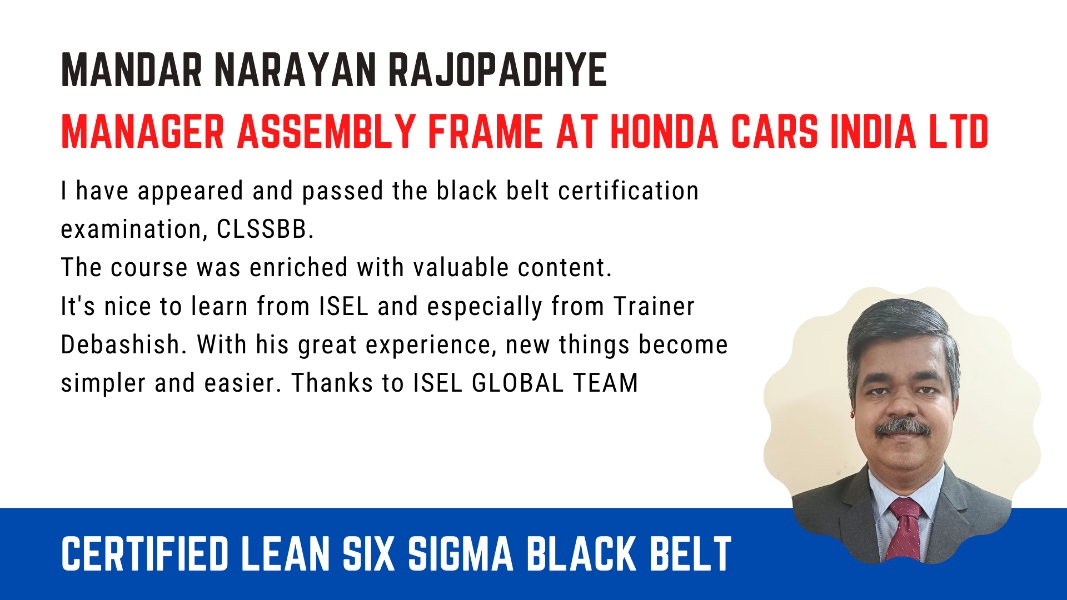 This program develops your expertise in productivity and excellence with hands-on knowledge by Master Black Belt Experts. Learn practical applications in quality projects, Lean, DFSS, and DMAIC. Gain in-depth knowledge and critical skills of lean management, Six Sigma Green Belt, Six Sigma Black Belt Certification & Minitab data simulations.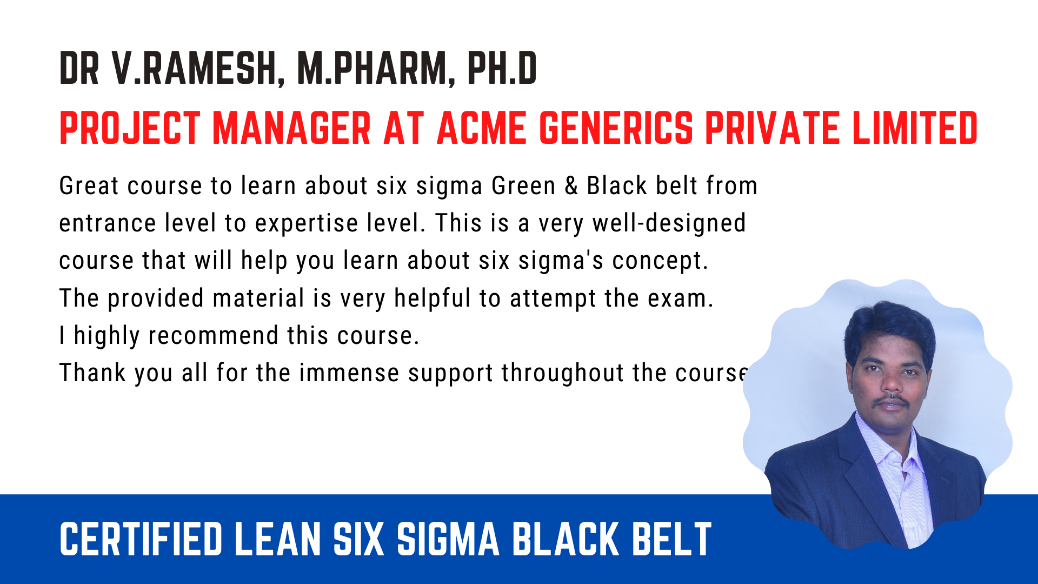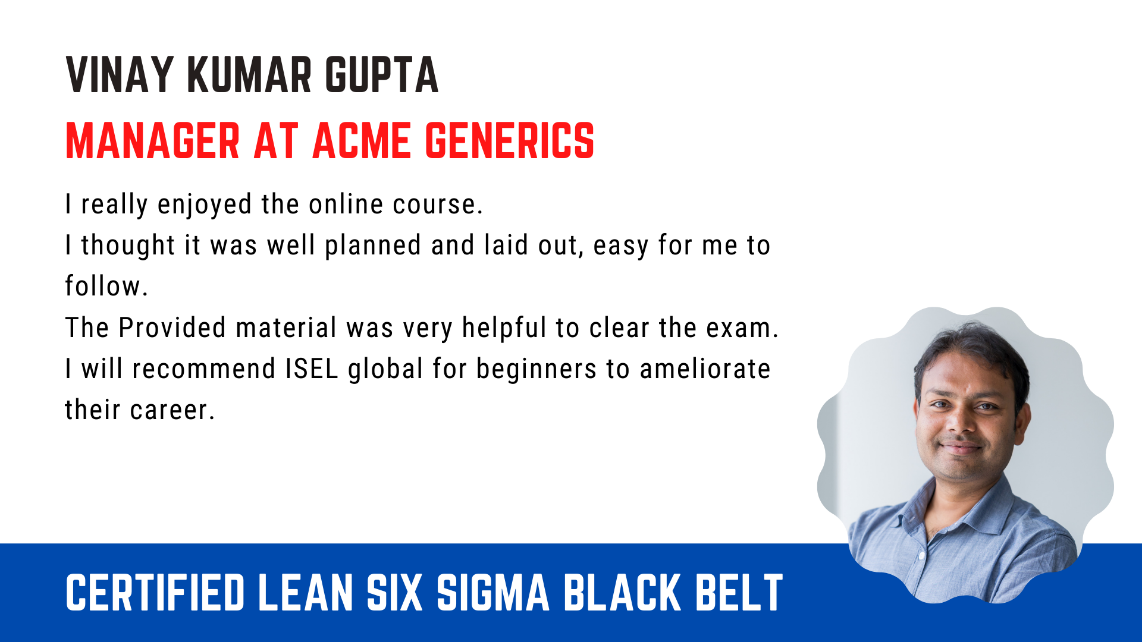 Six Sigma Black Belt is the 3rd level belt of the six-sigma family. It is the most advanced level of Six Sigma certification. People who earn Black Belt Sigma Certification work as project managers and leaders and provide teachings as well.
Team Leadership in your organization to comply with international standards
Change Management and let you become an important part of your organization
Understand the Dynamics of the Team
Hold Responsibility for measuring, analyzing, improving, and controlling key processes
Assign roles to team members to influence customer satisfaction and/or productivity growth.
Hold Responsibility for Completing Six Sigma Projects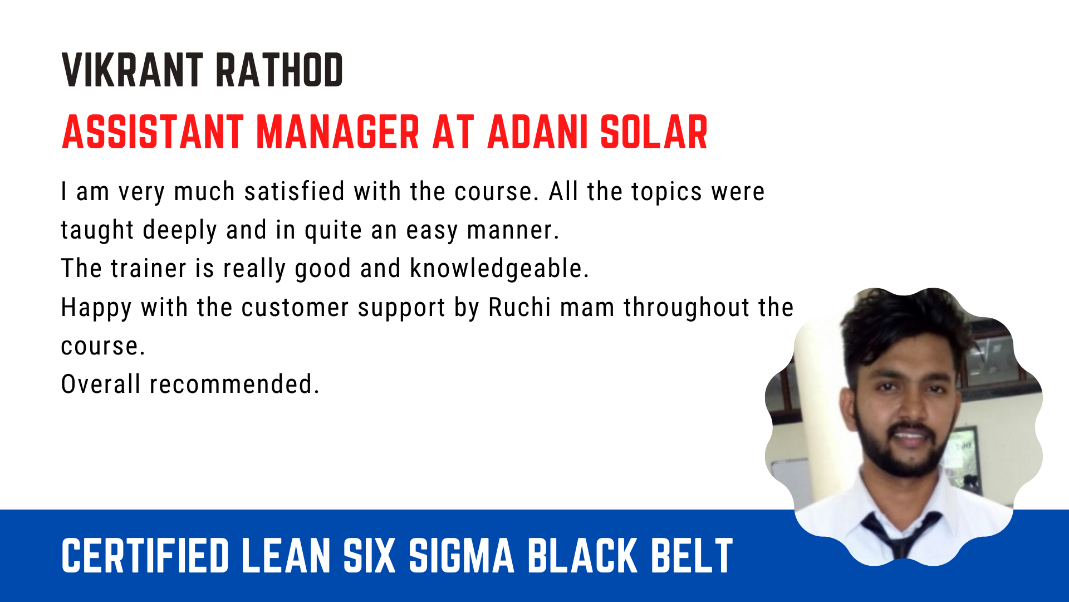 Six Sigma Black Belt holders are proficient in DMAIC methodology. Qualities of Six Sigma Black Belt Certification Professional
Customer Advocacy
Passion
Change Leadership
Communication
Business Acumen
Project Management
Technical Aptitude
Team Player and Leader
Result Oriented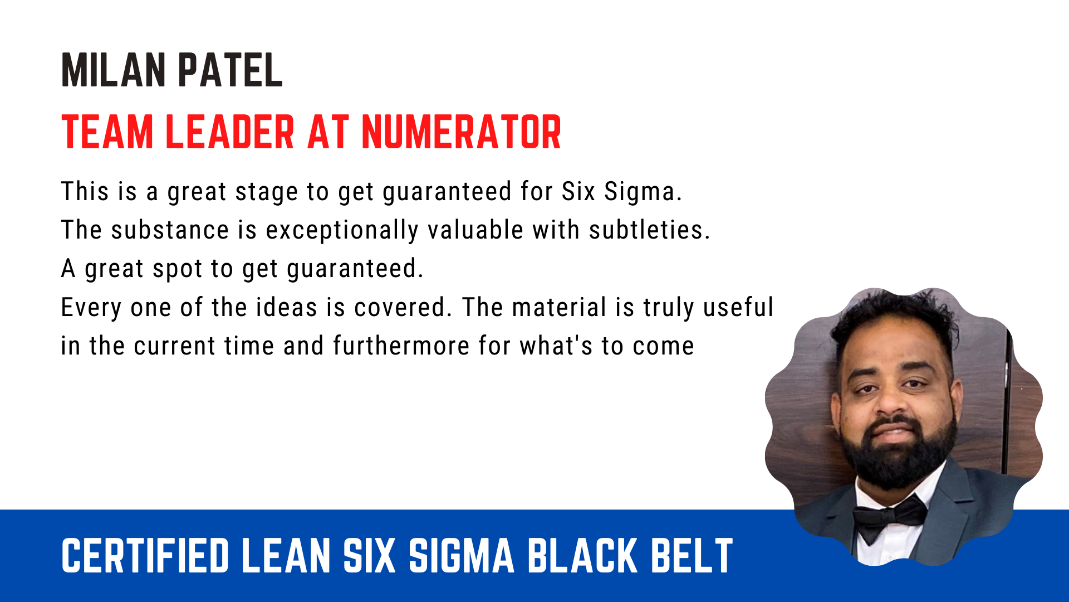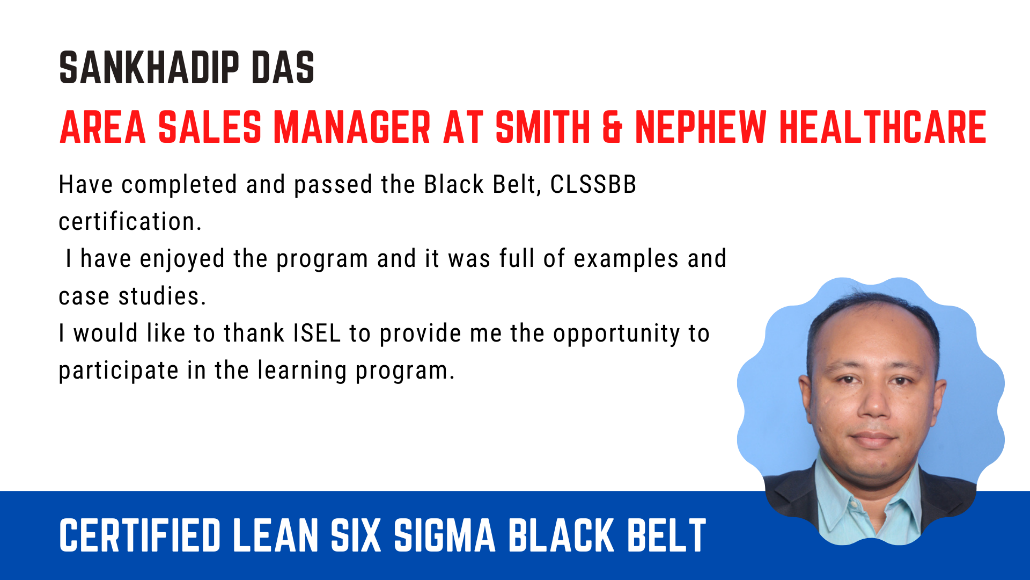 Six Sigma Black Belts are also mentors, as they have knowledge that other professionals within the organization may need. They will be required to share their knowledge and answer questions that are pertinent to their job responsibilities. With these responsibilities, it is important for Six Sigma Black Belts to possess strong leadership, interpersonal and statistical skills.
Becoming a Certified Lean Six Sigma Black Belt
The key role of a Lean Six Sigma Black Belt is to act as an instructor and mentor to inexperienced Belts inside the corporate. This is often a very necessary side of the Lean Six Sigma methodology overall because it emphasizes the importance of adopting and applying the principles of Lean and 6 Sigma in the least levels of a corporation. Developing inexperienced Belt talent can facilitate departments throughout the corporate to work a lot with efficiency which is why this is often such a significant role for a Certified Lean Six Sigma Black Belt.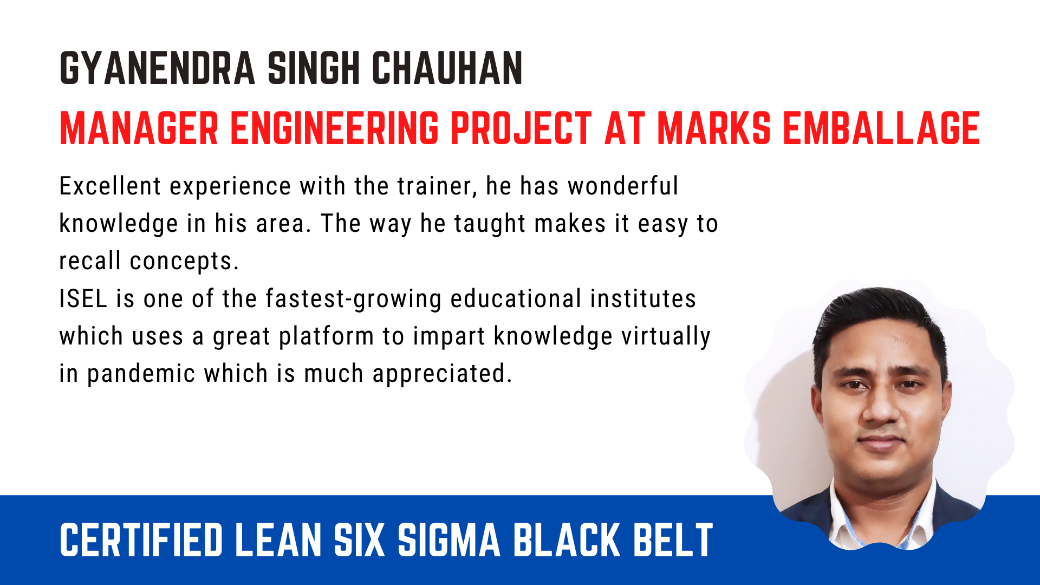 Global Recognition for Your ISEL GLOBAL Lean Six Sigma Certification
Certification Accredited by The Council for Six Sigma Certification, USA
Certification Accredited by International Quality Federation, USA
Training aligned and acknowledging the BOK of American Society for Quality, USA
Course Approved by Ministry of Skill Development & Entrepreneurship, Govt. of India
Accredited by IASSC ATA, International Association for Six Sigma Certification
Certification Accredited by UKAC, United Kingdom




ISEL GLOBAL is the premier and one of the world's most respected certification bodies for the six sigma green belt, six sigma black belt, and master black belt certification.
The certification offered by ISEL GLOBAL is the world's highest accredited certification, recognized in fortune 500 organizations.
Benefits of Lean Six Sigma Black Belt Certification
Robust Understanding of the Process along with Mastering New Difficulties
Great Opportunities, working on & sharpening Your Technical Skills
Market Analysis - Becoming the Business Leader
Improved DMAIC model process knowledge augmented from Green Belt training
Hands-on exercises will show you how to develop and analyze process maps at a higher level
Study tools for evaluating data collection and measurement processes and implementing procedures
Augment knowledge about Minitab software program
Assist Green Belt trainees with problem-solving techniques and mentoring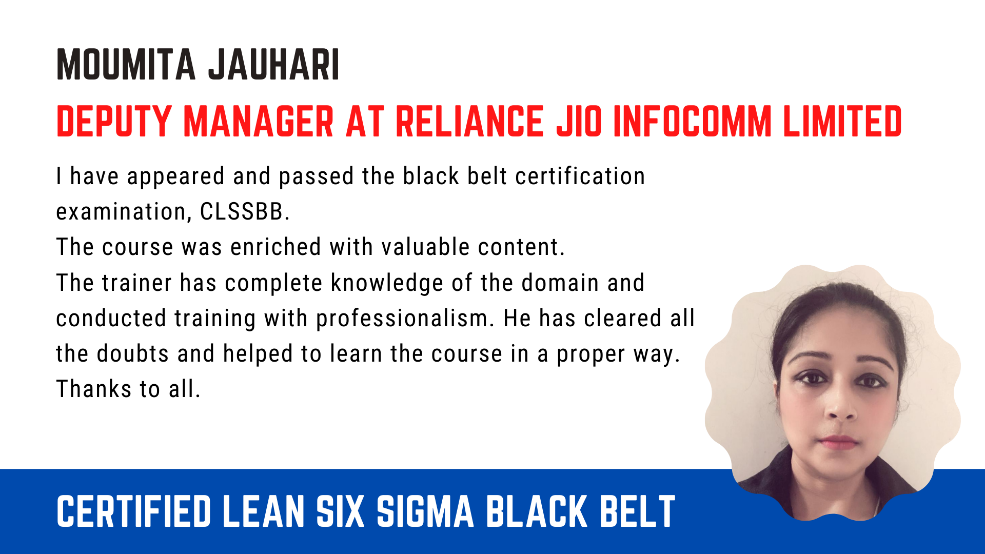 Who can benefit from the Six Sigma Black Belt Certification?
One who aspires to build managerial quality and better team management
One who looks forward to potentially the financial performance of an organization to achieve business excellence.
Professionals who seek to drive positive changes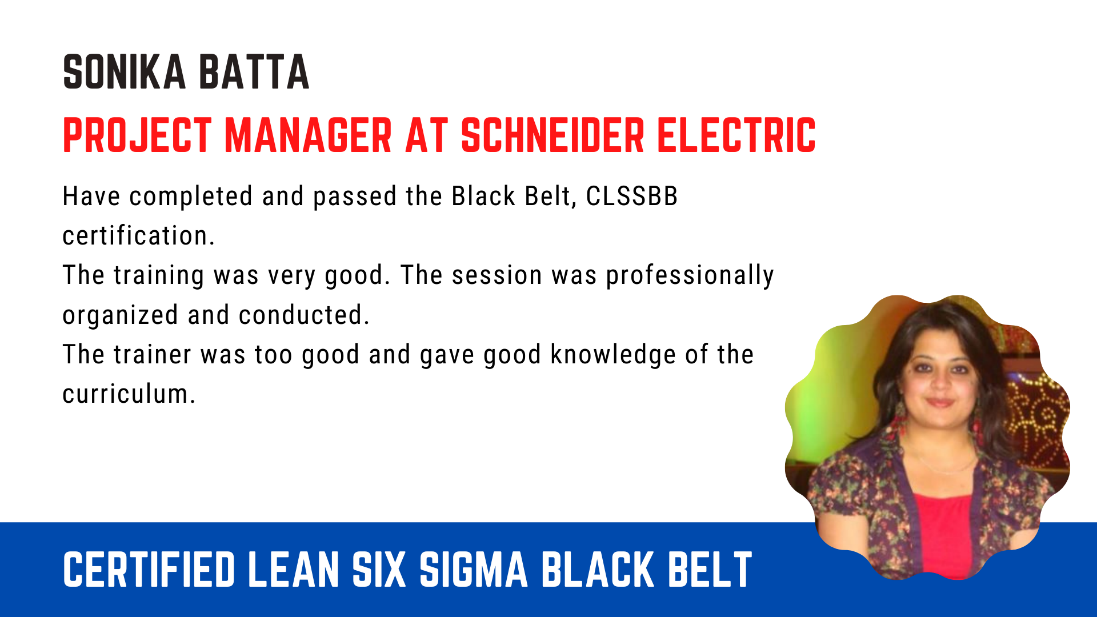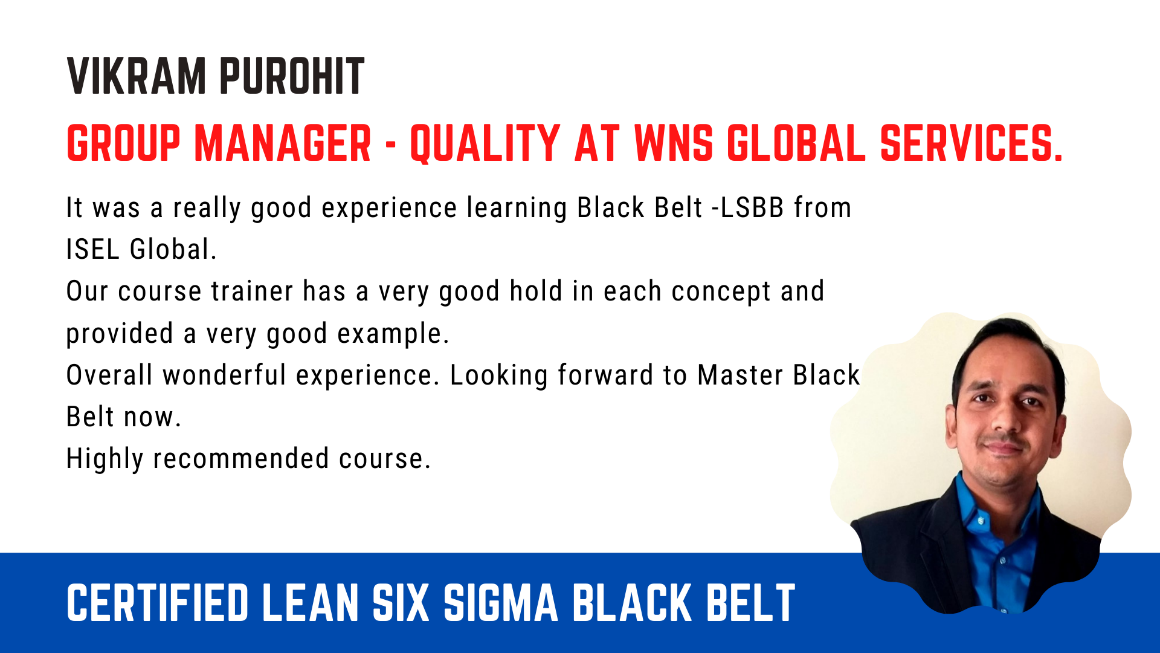 December Combo Offer