7 Advantages of Six Sigma Certification for Professionals and Companies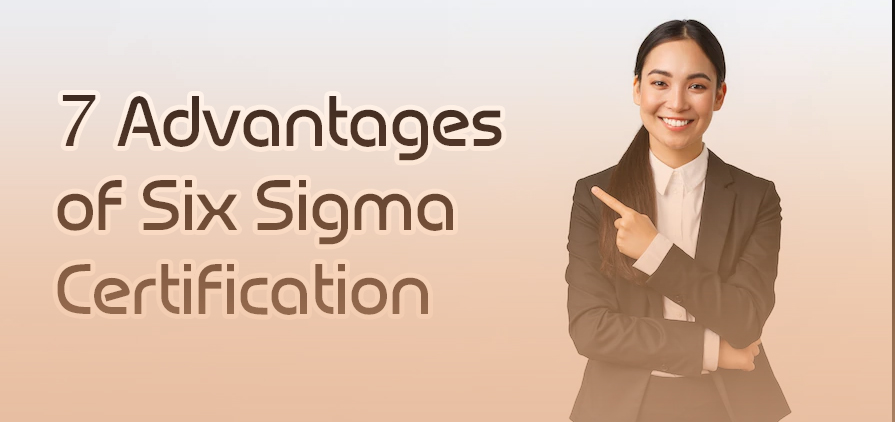 Getting your Six Sigma certification will help you stand out from the crowd when applying for a new job or trying to get promoted at your current company. Six Sigma expertise is in high demand, and managers in organizations that have adopted Six Sigma understand the value of certification. You understand the commitment required to earn six sigma certifications in India and may not even consider your application if you do not have the required qualifications. Six Sigma certification not only shows employers that you understand Six Sigma, but also that you are committed and motivated. You'll quickly see that you're a master at reducing costs, increasing revenue, improving quality and processes, and attracting employees.
Six Sigma certification also signals to employers that you are trained to be an effective leader. Whether you hold a certified yellow or Master Black Belt Certification, Six Sigma training and certification are all about improving your leadership skills. The employer understands this and will reward you for it.

Certified Six Sigma Green and Black belt jobs
Various businesses and government organizations use Six Sigma and require certified Yellow Belt, Green Belt, and Black Belt. Companies used Six Sigma to improve business processes and operations. Depending on your belt and experience, participating in or managing a Six Sigma project can land you jobs in operations, manufacturing, information technology, quality assurance, and more.
For example, Yellow Belt, Green Belt, and Black Belt can serve as Six Sigma Consultants, Production Managers, Quality Analysts, Business Analysts, Production Engineers, Process Engineers, Project Managers, Warehouse Managers, Information Technology Project Managers, Data Scientists, Industrial Engineers, Process Improvement Director, etc. The list goes on.
Six Sigma Certified yellow, green, and black belt salary
Six Sigma certification is a coveted accreditation among employers, and they are willing to pay a high price for yellow, green, and black belt applicants. According to researches, certified Six Sigma Yellow Belts rented in the United States can earn anywhere from $40,299 to $76,529 per year, depending on which company and where they work.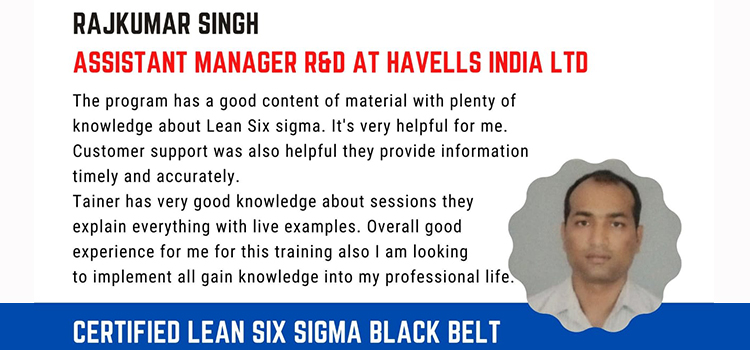 Payscale.com reports that a Six Sigma green belt certification owner can earn anywhere from $51,280 to $98,381 per year, and a certified Six Sigma black belt salary ranges from $62,214 to $118,134 per year. Depending on how many years of experience you have, which company you work for, and where you work, your salary could actually go up.
Six Sigma job requirements
Keep in mind that most employers will not even consider candidates for Six Sigma positions that require more than basic knowledge of the Six Sigma DMAIC framework without Yellow Belt, Green Belt, or Black Belt certifications to consider. In addition, many employers require applicants to have at least a bachelor's degree in business administration or another suitable field. Courses in project management, statistics, accounting, finance, and business administration are also essential for hiring managers.
Finally, employers are most attracted to applicants who not only hold a Six Sigma certificate, but also have a history of continuing education, specifically Six Sigma training, project management, and continuous improvement.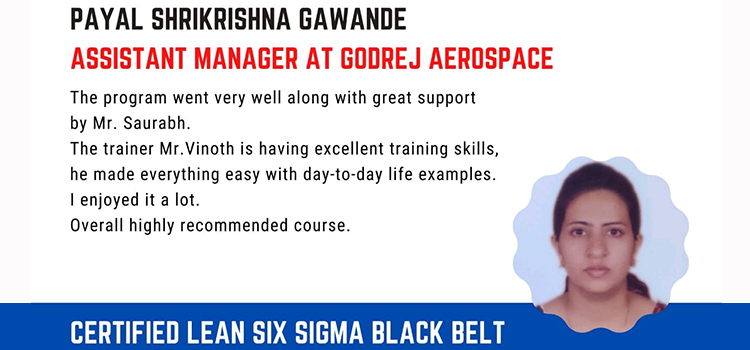 7 Advantages of Six Sigma Certification
Being Lean Certified at all levels is not a career in itself. However, it is invaluable and, in some cases, even a requirement for those performing functions related to quality control, continuous improvement, and process improvement. Lean certification can be a career accelerator in many ways, including how you:
Boost your resume with an industry-recognized skills certification official
Advance your project management career with continuous improvement skills
Apply in various industries and areas and expand your career opportunities
Optimize your career planning with certification levels
Offer a strong salary offer with growth potential
Get your skills and potential updated to work in the corporate world
Helps to get jobs with good packages
Read our published article on Print Media and ANI.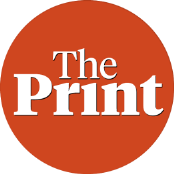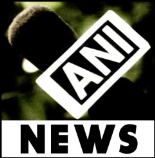 December Combo Offer