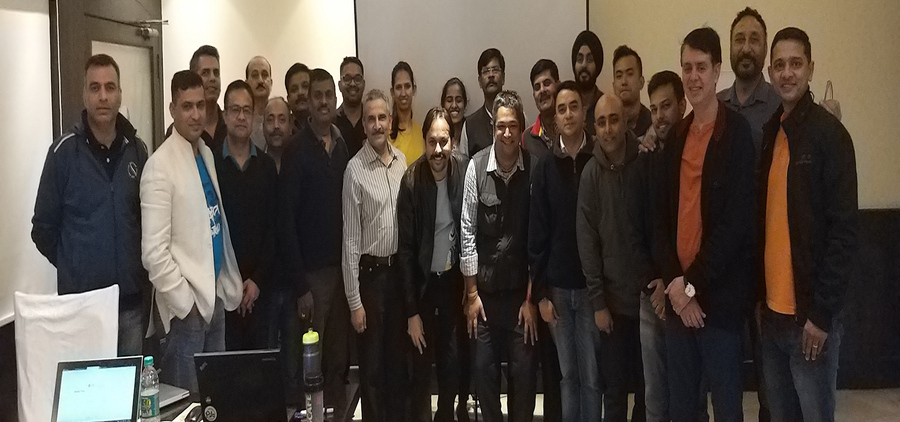 At ISEL, we believe speed-in both your own operations as well as in our consulting approach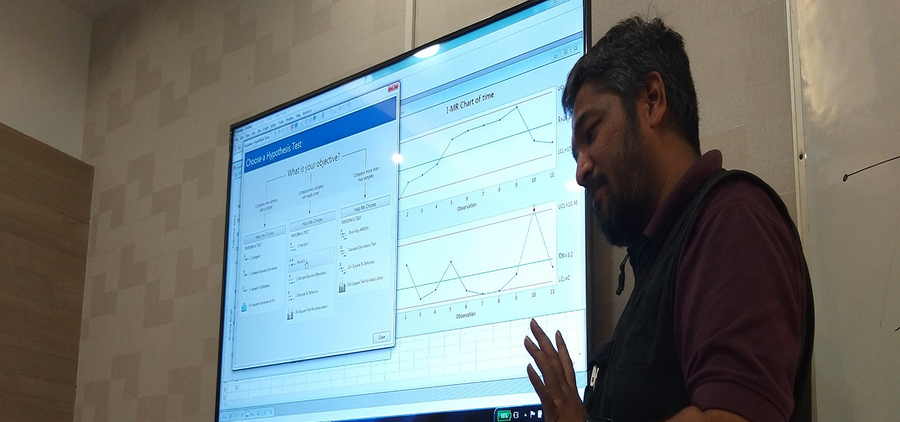 We foster engagement from day one. We don't do it to you. We do it with you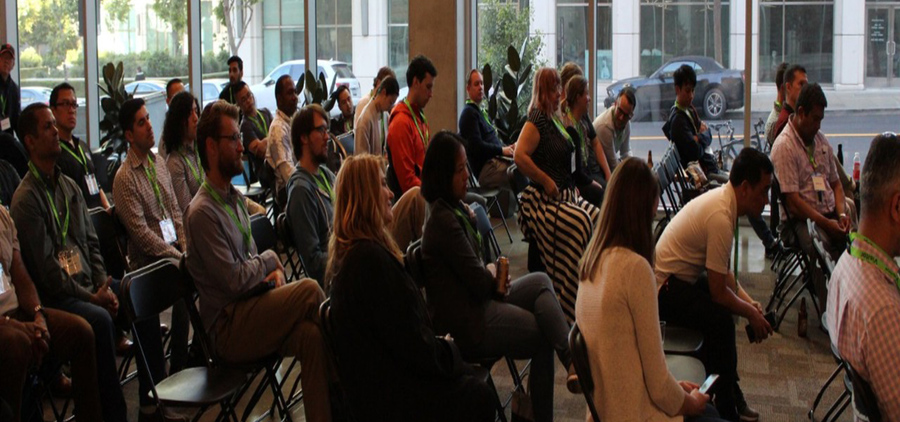 We leverage a comprehensive management system and proprietary technology to support your solutions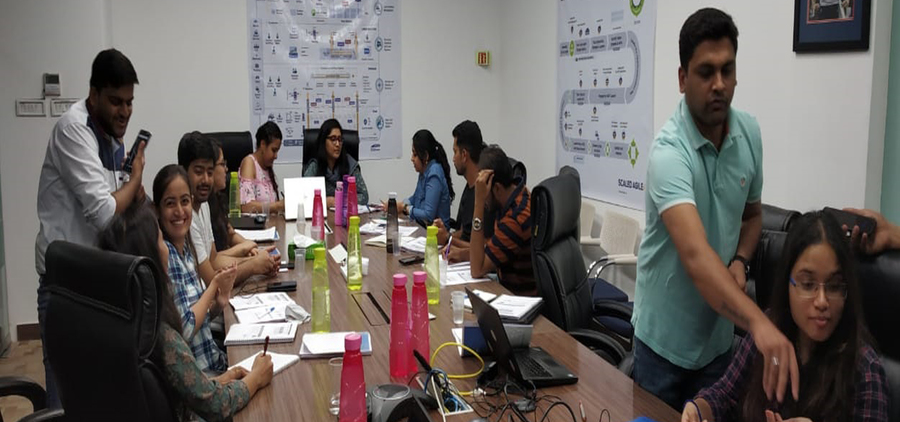 We leverage people, processes, and technologyfor sustainable results
Previous
Next
COMPANIES WE HAVE WORKED RECENTLY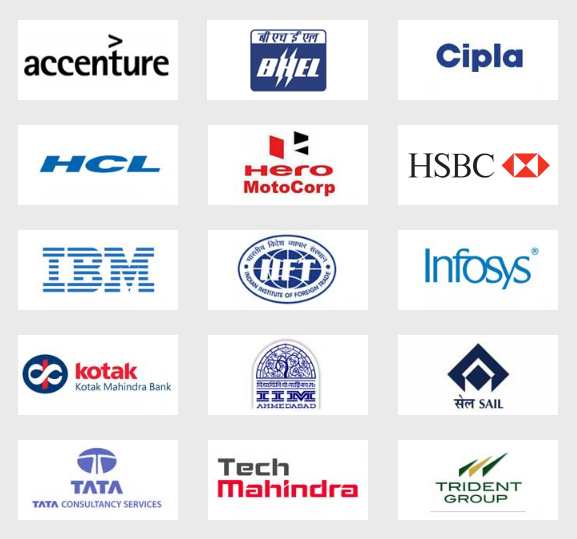 Your Organisation Partner for all Professional Training and Development Needs
Our customised training programs give you the opportunity to emphasis attention on the training and development needs that are fundamental to your organisation culture, and in line with your organisational goals.
Achieve learning outcomes, faster
Learn and improve skills across business. Taught by experts to help your workforce do whatever comes next.
Create impactful and relevant learning paths to achieve the outcomes with our tools and techniques.
Our sophisticated learning courses and workshops drive employee engagement, creating a happier workforce.
Whether it's about increasing productivity, achieving KRAs, or saving on costs, we partner for all such needs.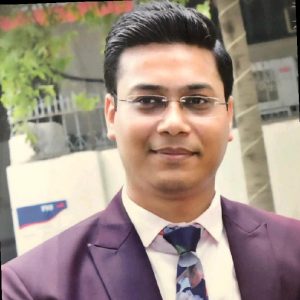 CA Rahul Jain
GST Faculty at ICAI, GST Trainer/Teacher, GST Consultant
Rahul is a fellow member of "The Institute of Chartered Accountants of India" and he is a Practising Chartered accountant at "NGRM & ASSOCIATES" and his area of specialization is Indirect taxes. He is Co-founder of a firm which is a network of chartered accountant firms working together for GST. He is visiting faculty of ICAI for GST and currently giving online/Face to face classes for CA/CS/CMA & B.com (H) for GST and also providing practical training on GST to working professionals/corporates at different platforms. Rahul is post graduate in commerce and did his MBA in finance from Pune and has also done LL.B. He has worked with corporates and MNC's for 8 years and also worked with foreign clients.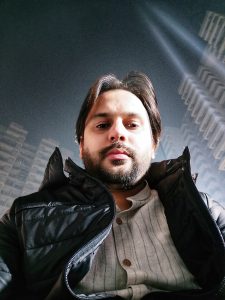 Shashank Pandey
Digital Marketing Strategist, Entrepreneur, Blogger, CLSSGB CLSSBB
He is an Enthusiastic Digital Marketing Trainer eager to trained job-seeking professionals, entrepreneurs, students & others. Has trained in different aspects of Digital Marketing like Web Site Development, Google Analytics, Google Adwords, SEO, SMO, Email Marketing, Digital Strategy & planning & various related entities to drive traffic on the website and promote various products. He is also a Visiting Faculty at Business Schools/Colleges having trained Management Students and various corporate for Digital Marketing Implementation and Online business strategy. On the professional end, he has worked through in the digital marketing Industry for 10.5+ years with companies like Times group, Times Internet, ISEL GLOBAL.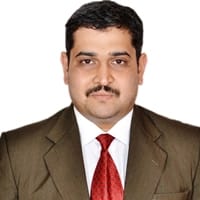 CA Saurabh Jog
GST Faculty, IFRS Consultant, IIA USA - CIA, ICAI - Information System Audit, ICAC CA
Saurabh D. Jog (CA,CIA) has more than 25 years of professional experience at Senior Management Level in various industries & Consultancy. Having 15 years of teaching experience in private coaching. Associated with premier professional institutes like- ICAI, ICFAI, ICSI, various B Schools as visiting faculty. Freelance Corporate Trainer for the last 10 years. Currently working as CFO in an engineering manufacturing company. Also, he is a Qualified SAP – FI/CO Consultant for Indirect Taxation and specializes in all aspects of Service Tax, Value Added Tax (VAT)/ Central Sales Tax (CST), Central Excise, Customs, Foreign Trade Policy (FTP), Special Economic Zone (SEZ), Export Oriented Unit (EOU), Export-Import Laws.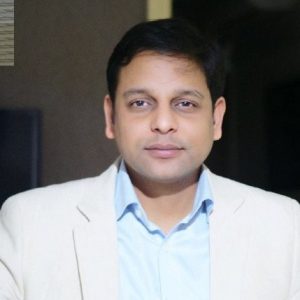 Sunny Pandey
ACFE, CSSBB, Data-Driven Governance, Risk and Compliance Professional
Extensive experience of leading risk and compliance teams, staff mentoring, training and supporting organizations towards their overall growth strategy. PAst experience with UIDAI as Manager Fraud Prevention & Detection, British Telecom as Group Compliance & Ethics Officer, & Scotia Bank as Consultant - Global Compliance Transformation Program. Lead multiple strategic remediation projects and investigations involving CXOs both at the national and international levels. Expertise in ensuring ethics and integrity in operations, compliance to anti-corruption laws, FCPA, UKBA, Competition laws, manage third/fourth party risks, consent agreement and a good understanding of data protection and privacy laws.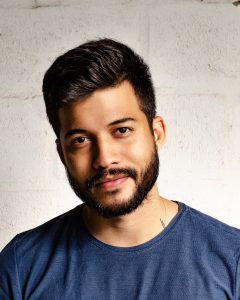 Anuj Sharma
DevOps Consultant | AWS | Kubernetes | Docker | Ansible | Jenkins | Git | Maven
Past experience with Standard Chartered Bank, JP Morgan Chase & Company, Fidelity International, Click Labs & FIS as DevOps Engineer and Lead. Design & Implement high availability, cost-efficient, scalable enterprise cloud architecture using Amazon AWS, Docker & DevOps. 10+ years of Full Stack web application development on LAMP/LEMP architecture. Work with customers & partners to understand their business objectives in order to provide end to end Infrastructure Solutions ( Strategy, Design, Build & Deploy ). He has engineering and system software such as AWS, Azure, Kubernetes, CKA, CKAD Docker, Ansible, Jenkins, Rancher Linux, Phyton, ELK, and Stack in building and mentoring robust IT teams.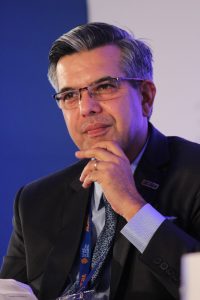 Dr. Subhash C Kakkar
Master Black Belt Expert, PMP & APICS SCM Consultant, TQM, SCM Trainer
He is an IIT alumnus and has more than 40 years of experience which includes 32 years working for the L&T group. His last position with L&T was as Head of Procurement. His overall experience includes 16 years of training experience with a specialty in Supply chain, TQM, including training assignments across India. He has been associated with leading manufacturing companies and conglomerates across India and had trained from junior to senior-level management. He has been conducting various programs on Supply Chain – SCM Optimization, Local & Global Procurement, Supplier Relationship Management (SRM), Vendor Development & Management, Best Practices in Negotiation Techniques, LEAN Concepts.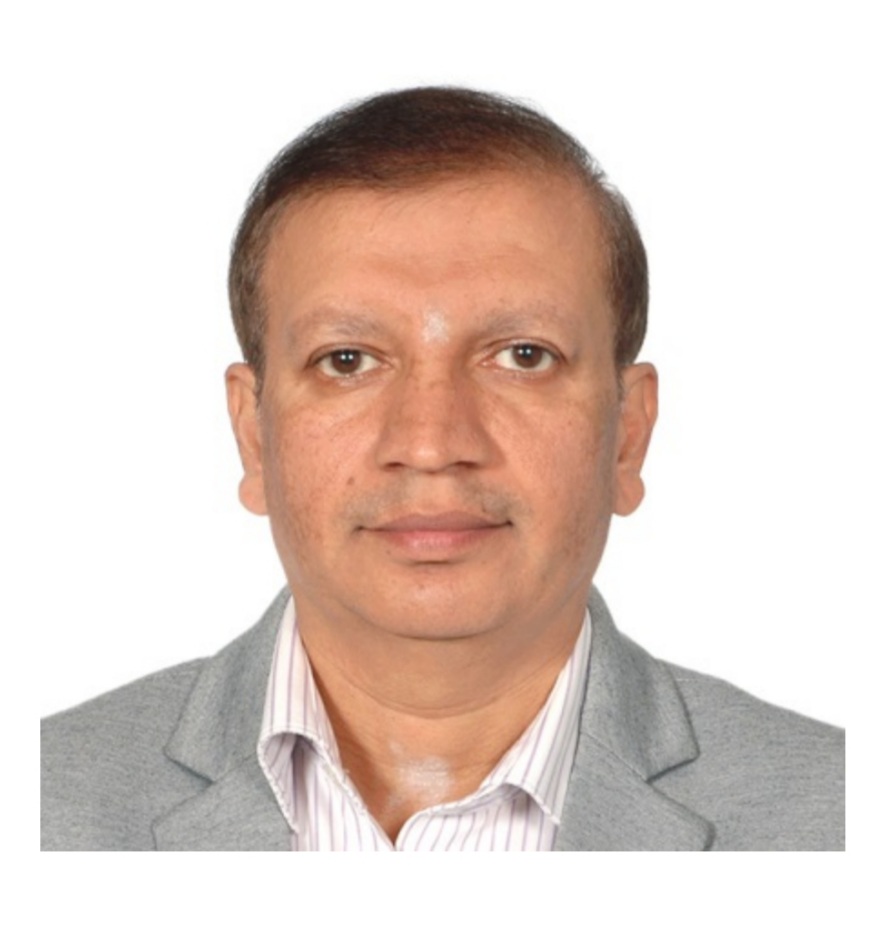 Bala Subramanian Prasad
Consultant and Trainer for PMP, PRINCE2, ITSM, ITIL, & CSM
Mr. Prasad has 30 years of industry experience. He has been involved in providing a recommendation for improving the exposure draft of PMBOK 6th Edition. Has delivered around 900+ PMP corporate program covering 14000+ delegates. Has delivered 500+ ITIL & ITSM training covering 5000+ candidates. Trained more than 1500 batches (more than 20,000 Professionals through LVC and Classroom Trainings) across the globe, (International and domestic customers from all verticals including Engineering & Construction, Real Estate, Information Technology, Oil & Gas, Infrastructure & Highways, Utilities, and Public Sector, etc.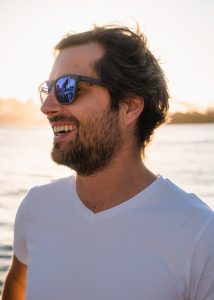 Lalit Jawahar
AWS Instructor | Architect | Microsoft Specialist | Consultant | MCT | PowerShell
Proficient in AWS services like VPC, EC2, S3, ELB, AutoScalingGroups(ASG), EBS, RDS, IAM, CloudFormation, Route 53, CloudWatch, CloudFront, CloudTrail. Experienced in creating multiple VPC's and public, private subnets as per requirement and distributed them as groups into various availability zones of the VPC. Possess good knowledge in creating and launching EC2 instances using AMI's and with shell scripts to the bootstrap instance. Used IAM for creating roles, users, groups, and policies with strong MFA to provide additional security. Monitoring and alerting of production and corporate servers using Cloud Watch.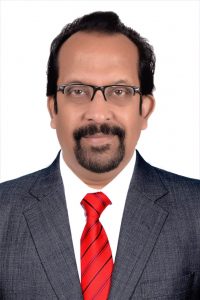 Debasish Mukherjee
PMP, CSM, Lean Six Sigma Trainer, ISO 20000:2011, 2013, CMMi L3, L5 Assessment
He is a Six Sigma Black Belt, Six Sigma Green Belt, ISO 9001 2015 Lead Auditor, CMMi L5 Assessment Team Leader. Around 30+ years of proven experience as an Experienced Trainer and Consultant towards Quality Management, Risk Management, Defect, Customer, Project Management, Software Development Life Cycle (SDLC), ISO 27001, ISO 20001, Lean and other Process Improvement Areas. Past experience with Atos Global Solutions, Mastek Ltd, Syntel Ltd, General Electric (USA and India), Patni Computer Systems in different leadership and managerial roles. Last Designation in Atos, Global Head of Quality Management, Risk Management & Process Improvement, leading a team of 150+ Quality Managers.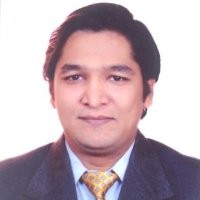 Deepak Rustagi
MBB Expert, ASQ Member, SAFe SPC, Agile Coach & Design Thinking Practitioner
An experienced leader in business transformation, Strategy, and operations consulting, lean and six sigma process improvements, program management, and operations management with 26 years of industry experience, with the focus on developing and implementing transformational strategy and Business excellence to corporates across the globe. Past experience with IBM as Lean Master, Infosys Technologies as Program Manager, Honda SIEL Cars India as Process Manager & Samsung India Electronics Ltd as Production Engineer. He is a Bachelor of Engineering (Manufacturing Processes & Automation) from Netaji Subhash Institute of Technology, New Delhi.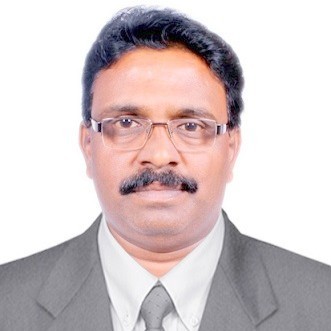 CH Ramesh
Consultant and PMI ATP, MBA, PMP®, ITIL®, Agile PM, CSM, SSBB®, FBE™
He is PMI ATP, PMP Authorized Training partner Instructor. He is a seasoned and versatile professional. He is an experienced trainer and consultant in Project Management and Agile Methodologies. He is an impaneled Instructor with Global REPs such as TKA, Six Sigma Trainers Pte Ltd – UK, GC - IN to name a few for their PMP, PMFS, CAPM, Six Sigma – Yellow/Green/Black Belt, Kaizen, Kanban – F&P, Change Management… Exam Prep/Edu Events. He has rich experience in IT project management, international exposure, agile project management capabilities and ability to unfold complex concepts in simple language. He has delivered assignments as a Project Manager to many organizations. Some of them are SESA GOA Ltd., SETCO Automotives, Commscope, Navarre Corp, IDSScheers, Spread Networks, Alaska Communication Systems, Nuestro Queso Inc. & Berger.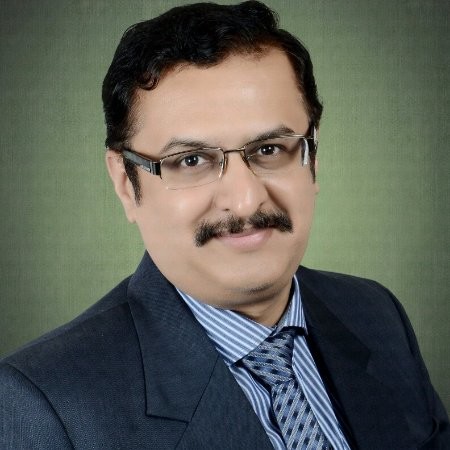 Prasad Shende
Trainer, Consultant & Facilitator for Business Excellence, TQM, TPM, QMS, Six Sigma Problem Solving.
He is Trainer, Consultant & Facilitator for Business Excellence, TQM, TPM, QMS, Six Sigma Problem Solving. Total 30 years of experience in the areas of Quality Assurance, Quality Control, ISO/TS, Problem-solving thro' Six Sigma, 8D, QC story, MSA, FMEA, SPC, Design of Experiments (Classical, GB Analysis), TQM Policy Deployment, DWM 9 and Lean, VSM. He is BE (Mech) from College of Engineering Pune (1992) & Master of Management Science (Finance) from symbiosis. Also, he holds Advanced Business Analytics from IIM Ahmedabad and TPM facilitator from CII. He is a Lead Auditor for ISO 9001 with Core tools & a trained TQM facilitator by Dr. Noriaki Kano. An ASQ Six Sigma Black Belt Certified. He is trained in Problem-solving through statistical tools by Dr. Shu Yamada.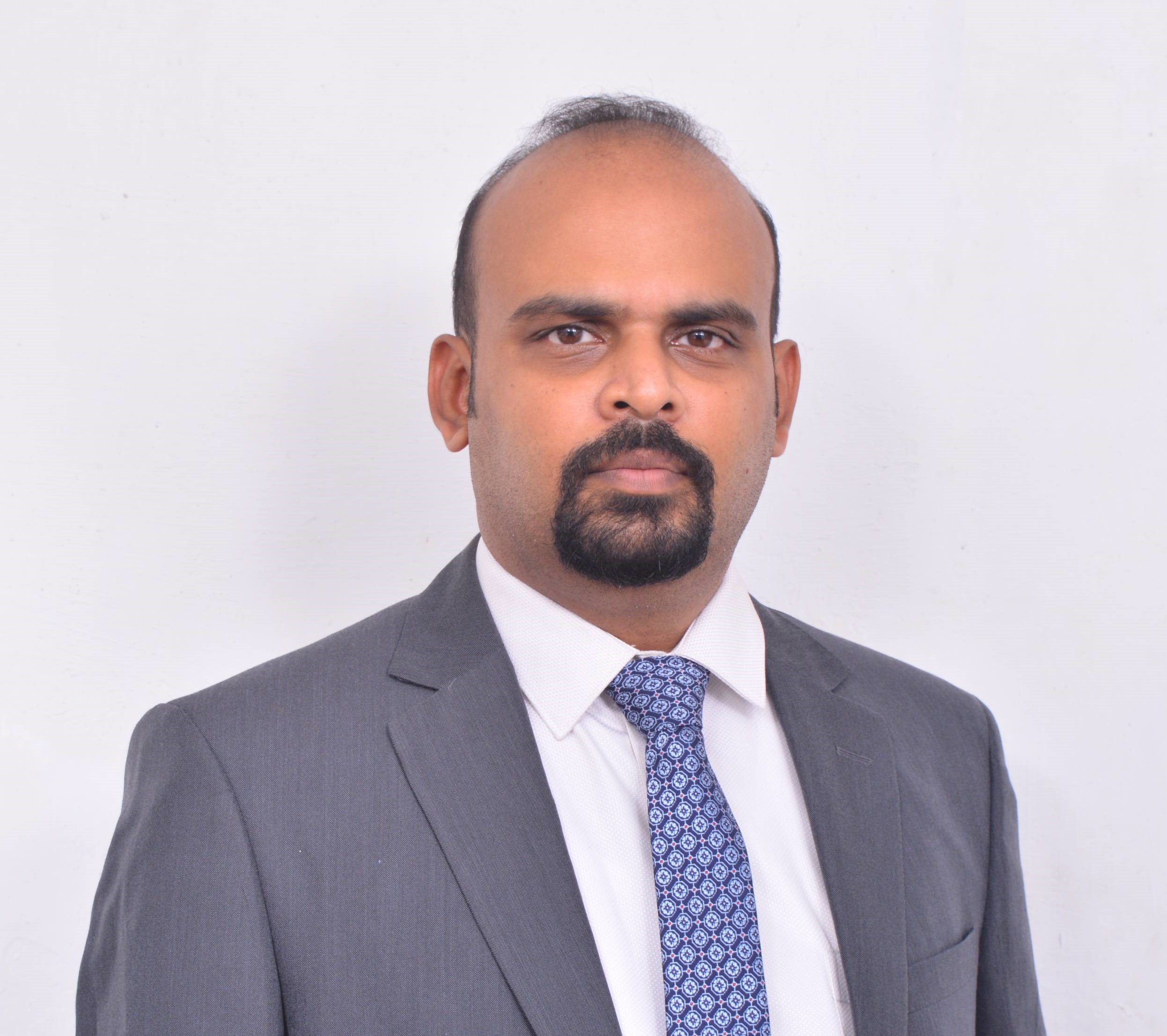 Vinothkumar Rajendran
Digital Transformation, RPA Expert, Lean Six Sigma Consultant, Continuous Improvement, and Design Thinking Practitioner.
Improvement Practitioner with 2.5 decades of industry experience in Management Consulting, Strategic Planning, Operational Excellence, Design Thinking, Business Analytics, Conflict Management, Customer Experience, Risk Management, Change Management, Robotics Process Automation, Quality, Stakeholder Management (CXO level), Training & Facilitation, Identifying and Driving Transformation projects, Project mentoring and Driving Change in a multi-cultural environment. Past experience with Accenture as Business Excellence Manager, Hewlett Packard as Continuous Improvement Manager, and IBM, Sutherland at various quality and RPA projects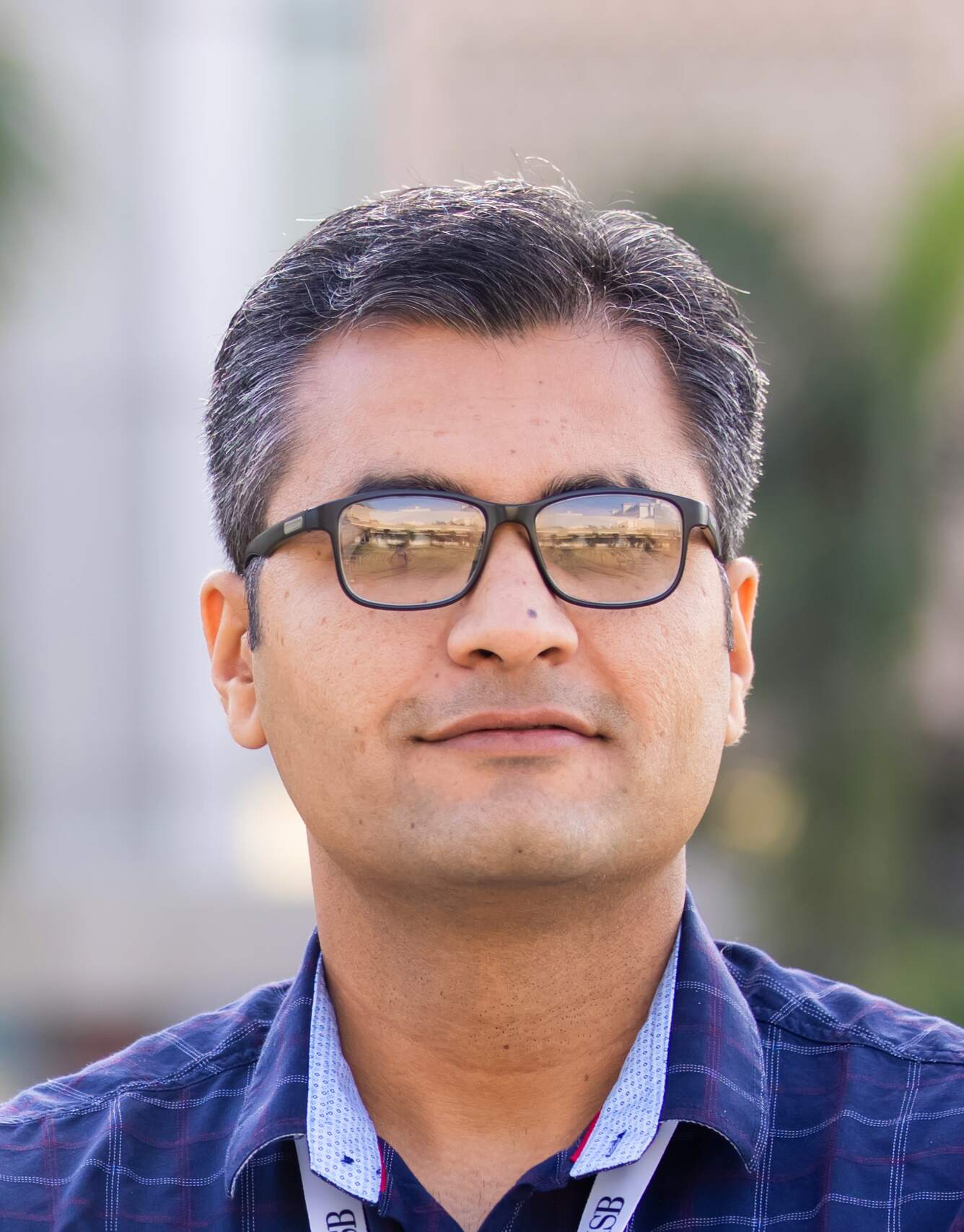 P K Sharma
Manufacturing Transformation, RPA Expert, Lean Six Sigma Consultant, Continuous Improvement, and Business Intelligence
He is a high performing, strategic thinking professional currently working in the capacity of Senior Manager of Business Excellence, Lean Six Sigma Black Belt Transformation Leader, and Business Process Management BPM. He is Master Black Belt in Six Sigma. He is a Lean Six Sigma Transformation Leader. He is also a coach and consultant for Robotics Process Automation, ISO 9001 & 27001, ITIL, and various other frameworks and standards with over 25 years of rich experience in the Financial domain, Manufacturing, Insurance, Telecom, QSR, and Healthcare. As a leader, he is responsible for building a continuous improvement culture by Identifying & driving various improvement projects.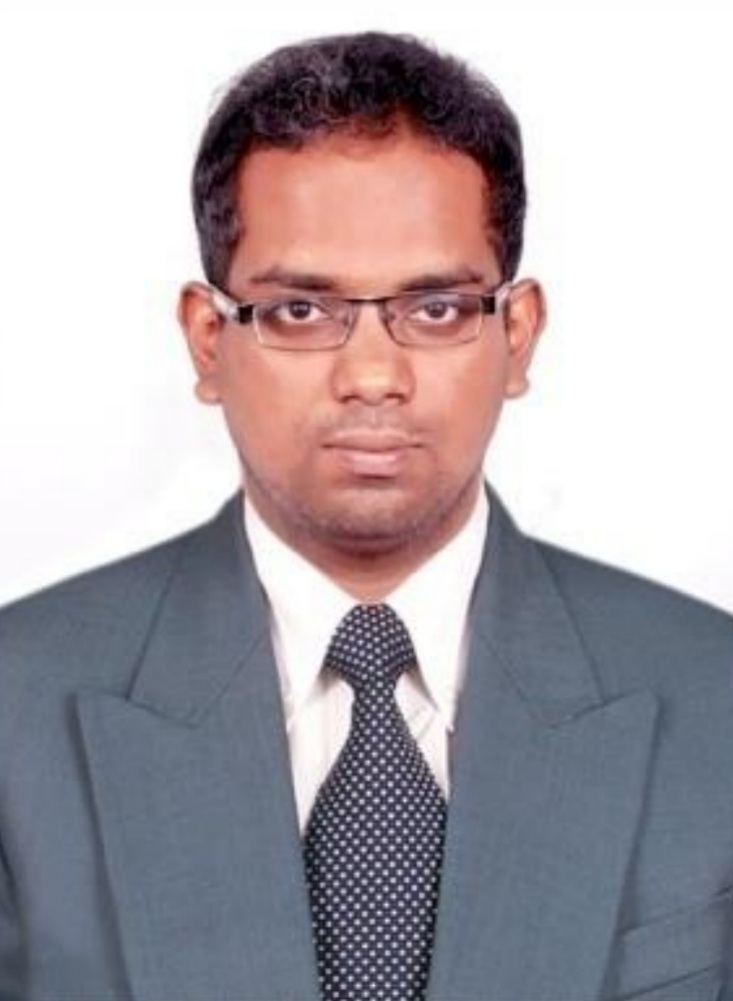 Praveen P
PMP, MBB, LSSBB certified professional with close to 2.5 decades of work experience
He is an Electrical Engineer, PMP, MBB, and LSSBB certified professional with close to 2.5 decades of work experience. He is having in-depth knowledge of Six Sigma methodology, Lean Management, Project Management, and Statistical Process Control. He also has experience in other quality management tools such as ISO, and RPA and served as an ISO implementer. Apart from Consulting and training, he has working experience in the fields of Industrial Automation and Software Services, Manufacturing, Healthcare Analytics, and e-commerce where he has coached, envisioned, and led a company-wide change management program.
Want to get your team trained?
We provide the best ever team training.
Schedule a call with one of our Advisors
From curriculum to payment plans-our experts are happy to help! Fill the form or mail us contact@iselglobal.com and we'll get back to you.
March Combo Offer