Master Black Belt Certification In India
Date: August 08, 2021 - August 22, 2021
Time: 00:00 AM - 00:00 AM
Location: Online WebEx based Live instructor-led training
Price: 37,990 INR
Speaker: Deepak Rustagi
What is Master Black Belt?
Master Black Belt certification is the highest-level certification in the Six Sigma family. LSI Master black belt in short abbreviations is also known as MBBs. MBBs is considered as a top-level in Lean Six Sigma competency hierarchy. Master Black Belt Six Sigma is a rank assigned to experience and effectively lean six sigma leader, a person who is generally responsible for a portfolio of improvement projects, leading Enterprise level Lean Six Sigma implementation, deployment, and training in mentoring others in Lean Six Sigma methodology.
LEARN > PORTFOLIO > PREPARE > APPLY > CERTIFY >MENTOR
A rank assigned to an experienced and effective Lean Six Sigma expert. Lean Six Sigma master black belt online certification is generally responsible for a portfolio of improvement projects, leading enterprise-wide Lean Six Sigma implementations, and training/mentoring others in Lean Six Sigma.
LSI Master Black Belt Six Sigma is given a designation and the title of Master as they master the expertise of Lean and Six Sigma. They are the highest level certified Six Sigma professionals and they are well versed with all the methodology and standard practices of Lean Six Sigma. Enrol now in Master black belt certification LSI Bangalore, and give wings to your careers now.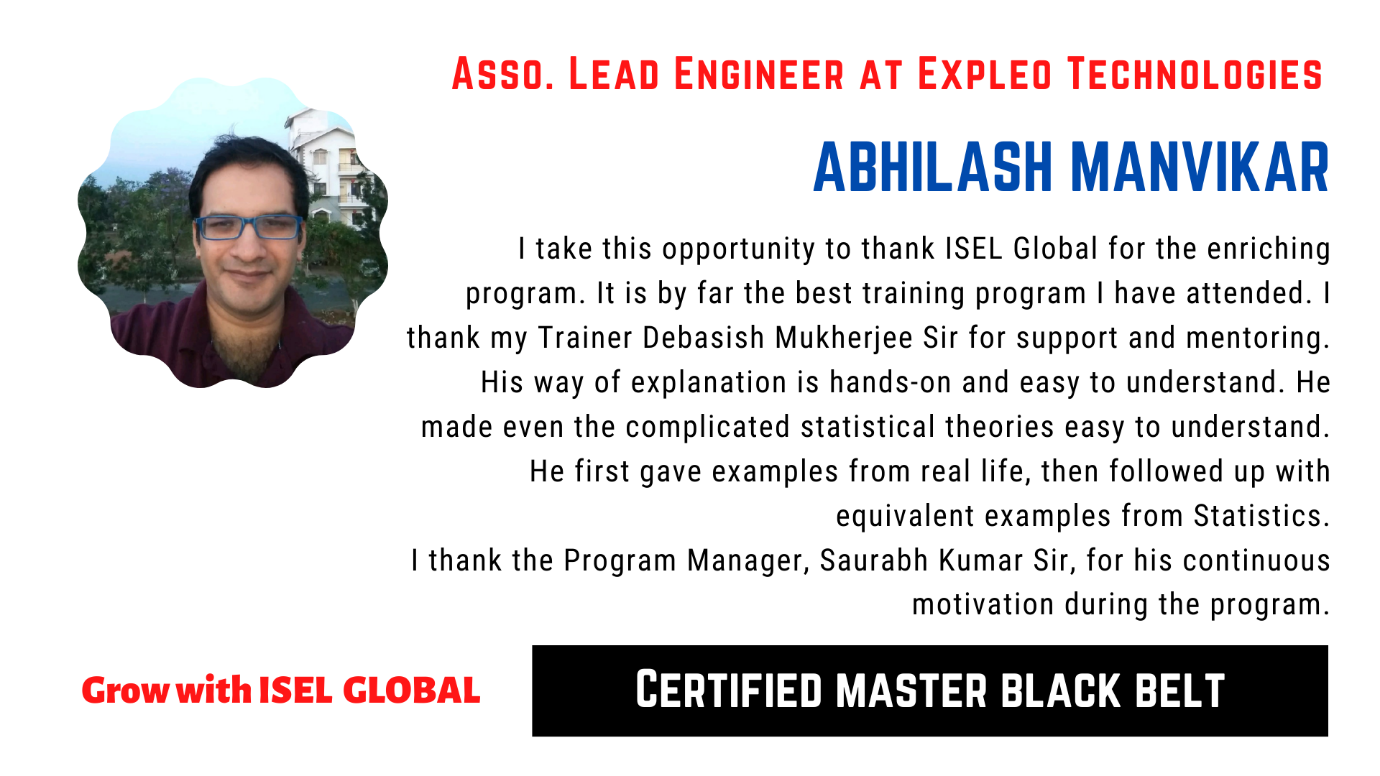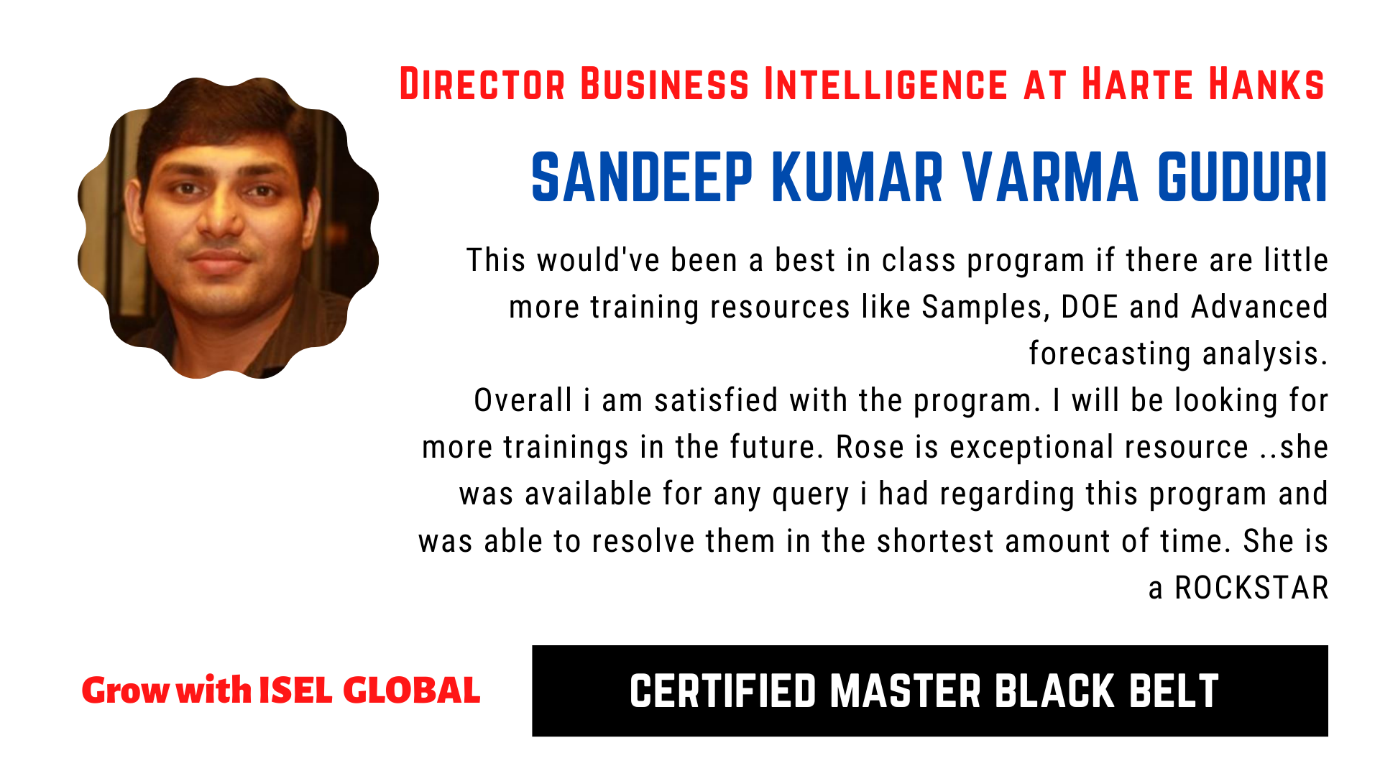 Global Recognition of Your MBB Certification
MBB curriculum and certification Accredited by The Council for Six Sigma Certification, USA
Certification Accredited by International Quality Federation, USA
Training aligned and acknowledging the BOK of American Society for Quality, USA
Certification recognized and accredited ISO 17024 & 9001:2015 Standards
Certification accredited by American Board of Accreditation Services, USA



Certified Lean Six Sigma Master Black Belt Certification
Certified Lean Six Sigma Master Black Belt Certification is designed for the professional who foresees themselves as future business leaders. Master Black Belt professionals are responsible for Enterprise level Six Sigma deployment, business Excellence, coaching, and training to those who are responsible for establishing strategy implementation of lean six Sigma projects in the business organization, promoting and nurturing process Improvement initiatives in the areas thereby transforming business operations and improving the performances.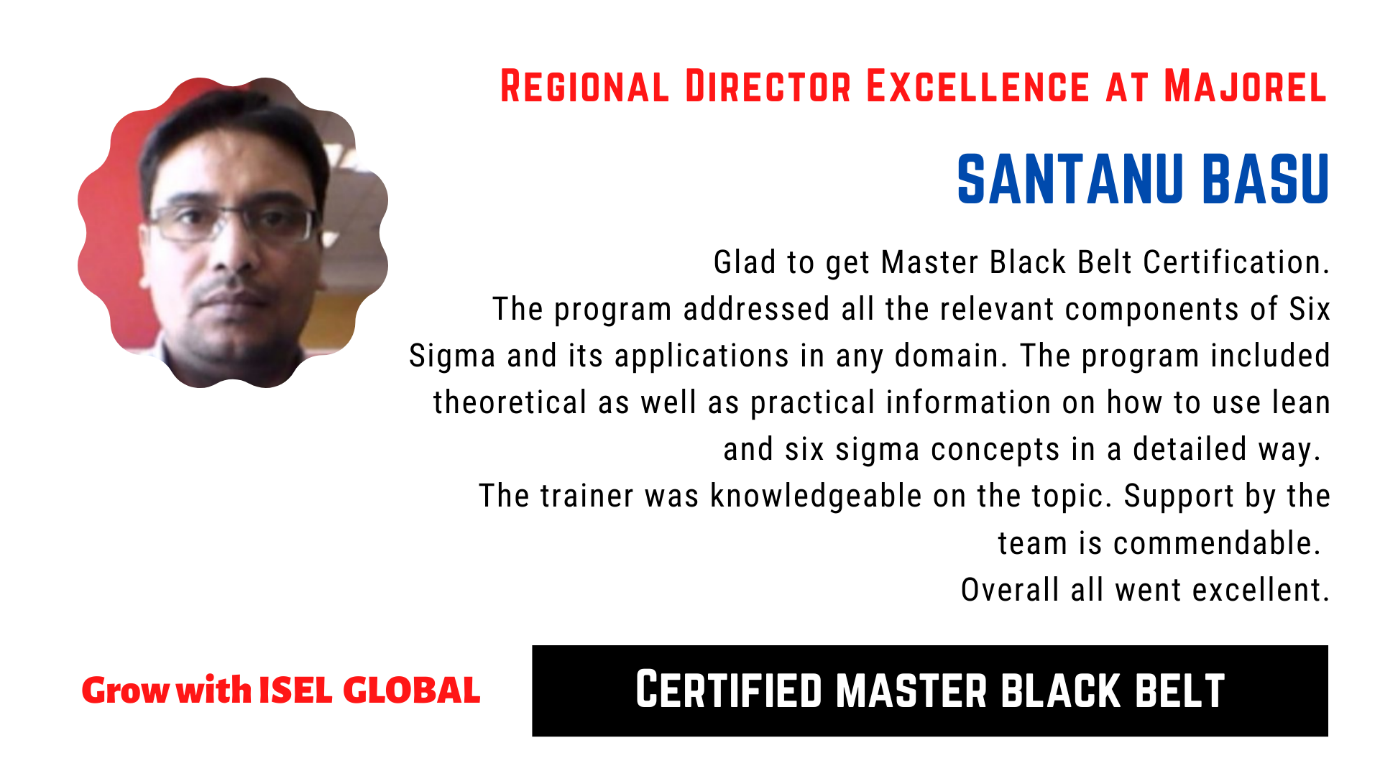 MBB's have deep knowledge and understanding of these Six Sigma fundamentals and all the associated rules and responsibilities. The main job of a master Black Belt six sigma is to inculcate a need for six Sigma culture in an organization. Identifying the requirements for six Sigma in an organization, then training and mentoring the workforce on various levels and thus forming a hierarchical structure of process improvement practitioners. ISEL Global, a leading master black belt certification university¸ will help you connect with industry experts in order to gain knowledge over Six Sigma methodology.
Lean Six Sigma Master Black Belt is generally people sitting at the top management hierarchy levels and the peoples are in touch with the stakeholders to identify and understand the need and requirement of Six Sigma projects in an organization and then basis the requirement and need they hire and deploy the roles and responsibility to the Six Sigma Black Belt agents. They mentor and guide six sigma Black Belt holders to complete the Six Sigma project and thus manage the overall project management initiatives in the organization.
This six sigma black belt certification India Course is aligned to the American Society For Quality and the candidate is taken through the ASQ BOK with practical LSI master black belt 2021 implementation and MINITAB orientation.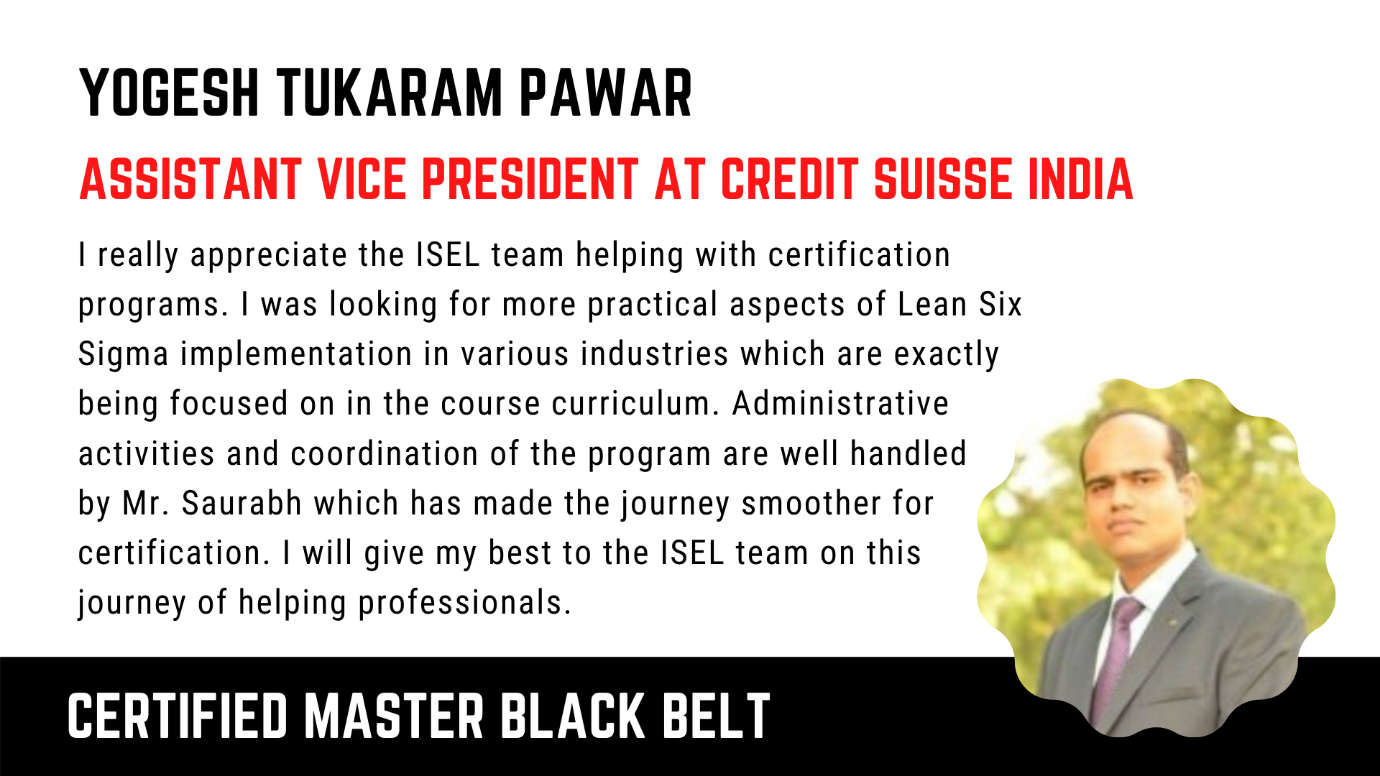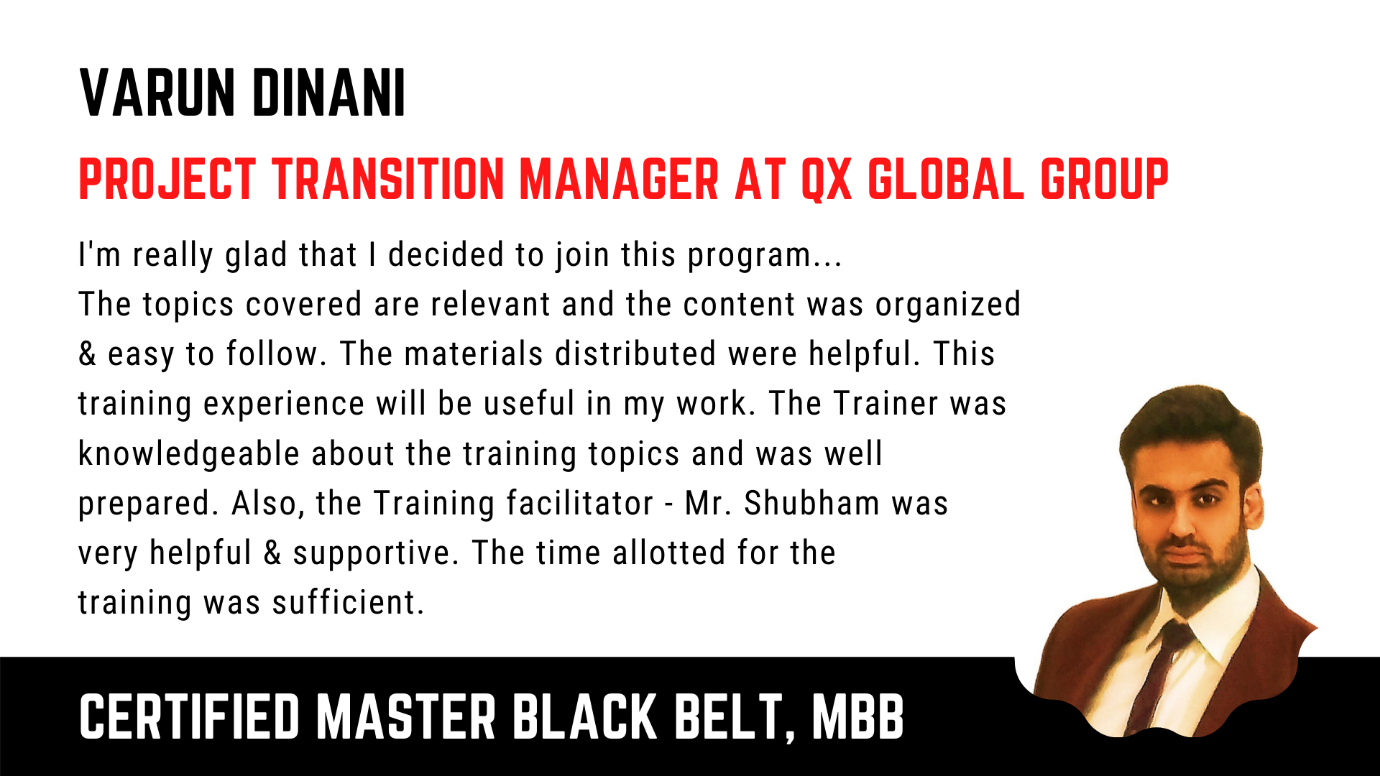 Here is detailed Master Black Belt training agenda. In Master Black Belt certification participants understand and go through the below course structure.
Data Champion – Enterprise-wide Planning

1. Creating a data-friendly environment
2. Working in data constrained environments
3. Applied Data analysis
4. Analysis of data from Experiments
5. Building Multivariate models using Regression
6. Test of Hypothesis
7. Control Charts

2. Execution Champion (Operational Excellence)

1. Hoshin Kanri / A3 Matrix / Balance Score Card:
2. The concept for alignment of projects to management objectives
3. Integrating with non-Lean Six Sigma initiatives
4. Implementing a hybrid DFSS and DMAIC deployment

3. Innovation

1. Innovation and Innovation Management
2. Principles of Fantasy creation
3. Core concepts
4. Object-Feature-Value (OFV)
5. Functions and types of functions
6. Seven core skills of innovators
7. Inventive opportunity identification
8. Contradiction thinking
9. Abstraction and Analogy thinking
10. Express Failure Analysis
11. Ideal Scenario Thinking
12. Resource Thinking
13. Systems Thinking

4. Design Thinking

1. Design Thinking approach and tool kit
2. Applications of Design thinking and success stories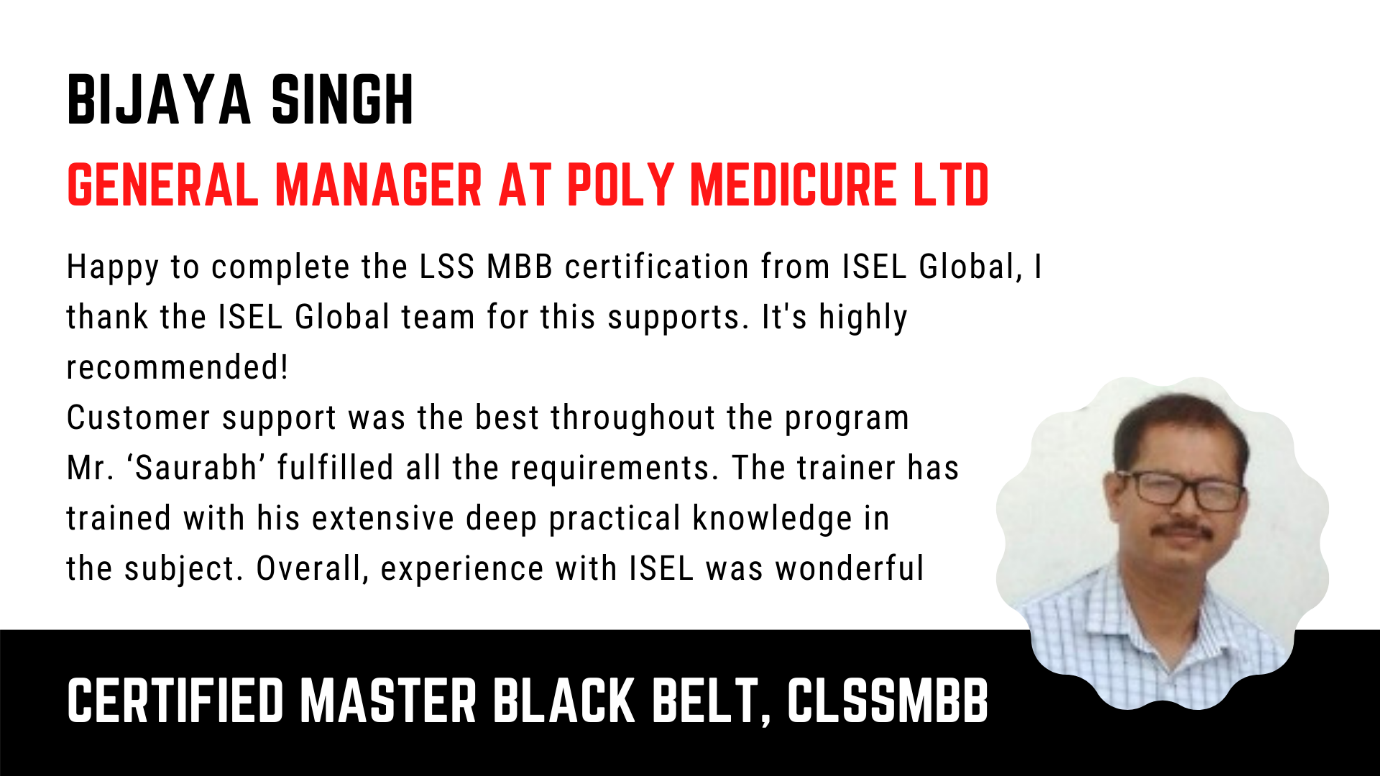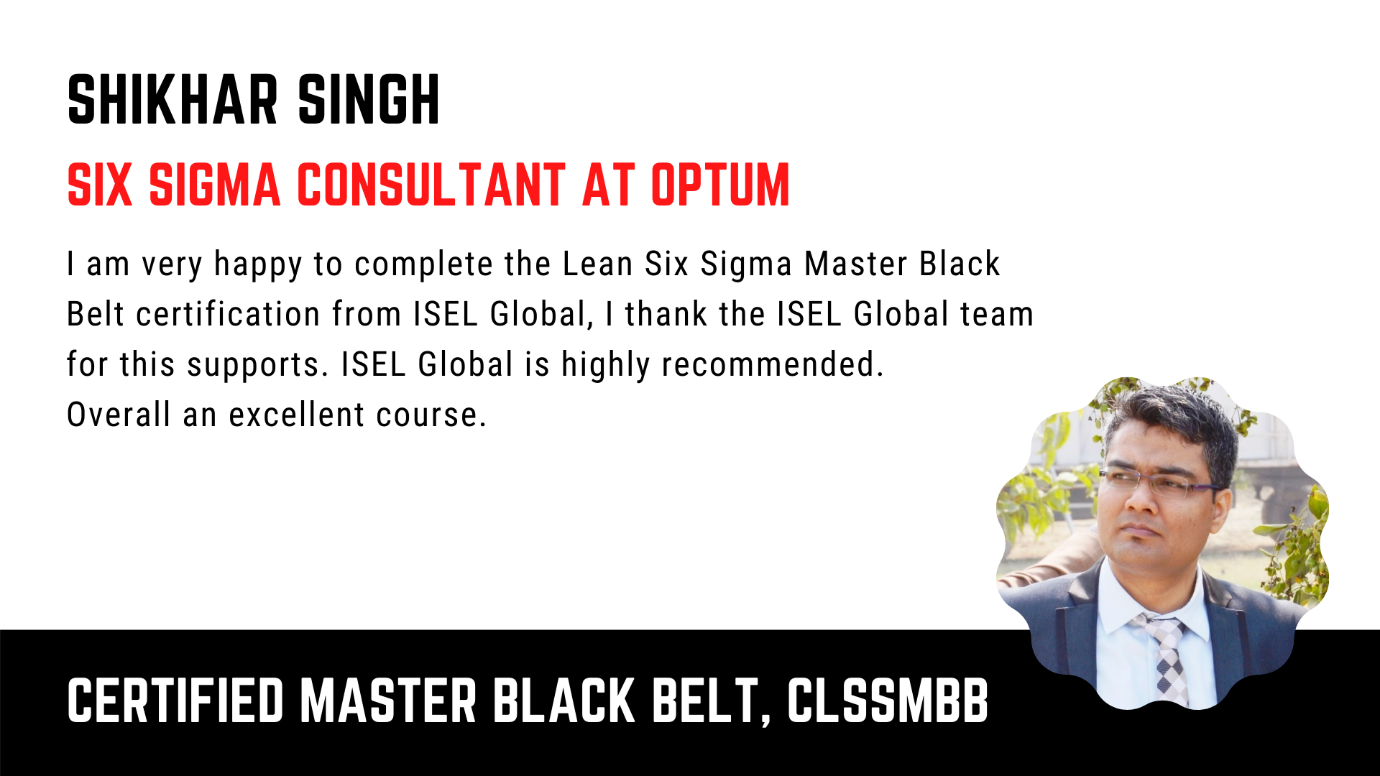 This would be a mentoring program wherein the instructor will train you on Lean Practitioner, Business Value Analyst, Creativity, and Innovation Practitioner, Business Modelling Expert, Lean Guide, AHP Practitioner methodology with examples, and dummy projects. You will get to know about the career benefits as well as master black belt Six sigma salary in this event.
December Combo Offer