Enrol with the Best Six Sigma Black Belt Certification in India
What is A Black Belt?
A Black Belt is a third level belt/designation in the six sigma family. It comes after green belt level. Black Belt is advance level and generally a project ownership level in six sigma methodology. Black Belt certification is meant for senior professionals with a real (improvement) ambition. For those who want to add more value to their organization; develop skills for higher customer satisfaction, with much less waste and errors.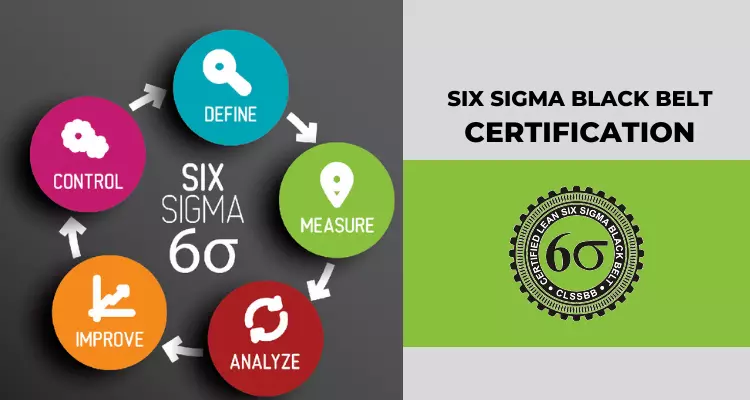 The Six Sigma Black Belt training is for a (future) senior project leader or line manager. They work (almost) full-time and on a project basis on process improvements within the organization.
Black Belts certified are real change agents and future leaders within the organization. They are sponsored by the current leaders or board members to facilitate change management within the organization or departments.
ISEL GLOBAL is a provider of best Six Sigma Certification at all levels. As per Business Standard & NDTV The Print News, ISEL GLOBAL Six Sigma Black Belt Certification is globally recognised and is a mark of standard in Industry.
Business Standard: ISEL Global, the global Ed-tech platform offering industry-leading Six Sigma Certification
The Print: ISEL Global, the global Ed-tech platform offering industry-leading Six Sigma Certification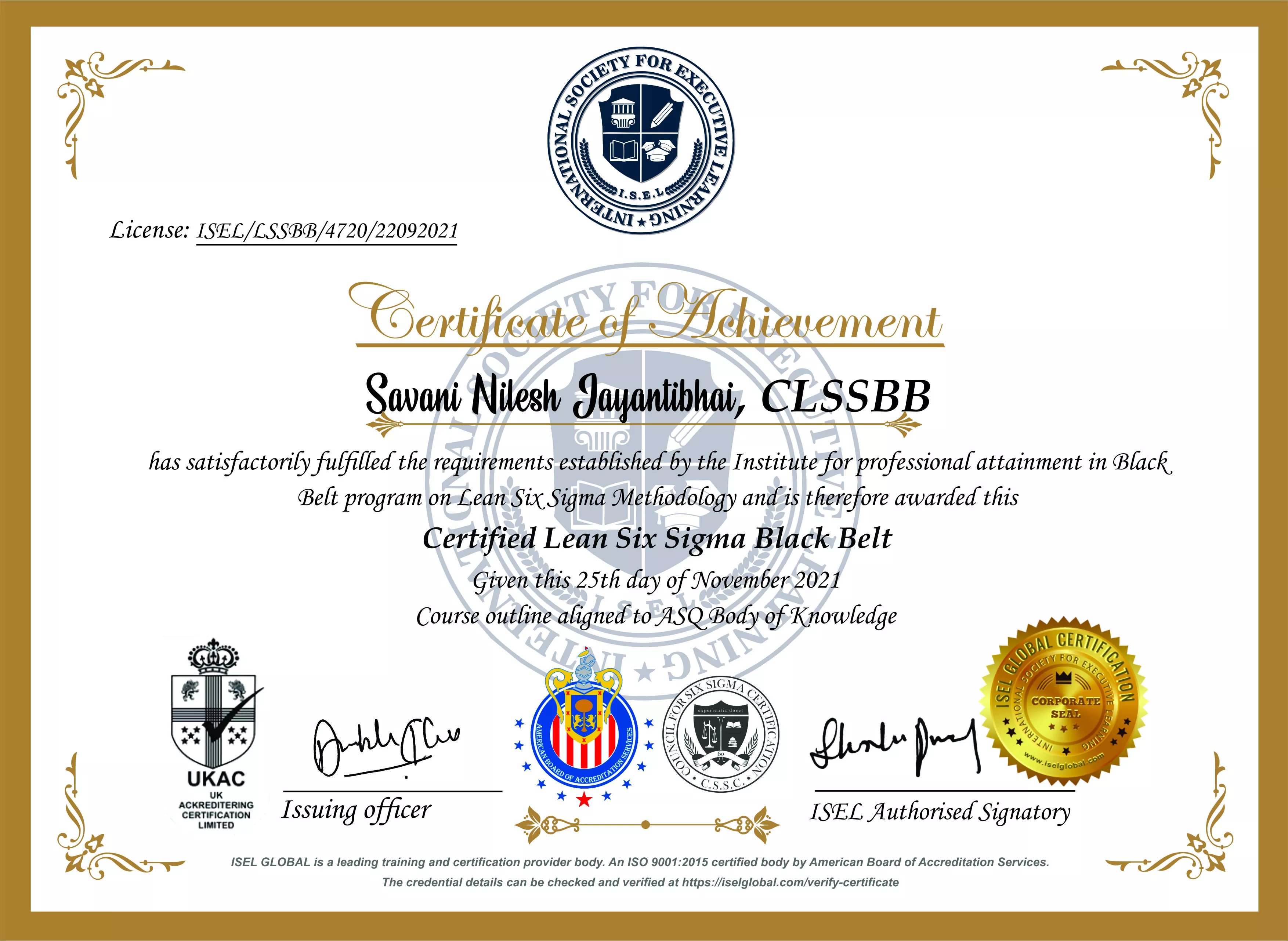 Why opt for our six-sigma black belt training?
With the Six Sigma Black Belt certification and training, you achieve the highest level within Lean Six Sigma. This makes you the point of contact for Lean Six Sigma within your organization. You carry out complex improvement projects, guide Green Belts in the implementation of their improvement projects, and are a sparring partner for management from strategy to implementation. With ISEL Global's best six sigma black belt certification in India, you can give elevation to your existing career.
To prepare you well for this role, the Six Sigma Black Belt training is divided into a theoretical part and a practical part with live project implementation. In addition, we pay extra attention to stakeholder management, coaching skills, data analysis, change management, design thinking, and program management.
We train in groups of a maximum of 20 people. These people are lean six sigma practitioners in different industry and job profiles. The participants come from all regions and industries. This leads to interesting discussions and exchanges of knowledge. It is nice to see that participants often still have contact with each other after the Six Sigma Black Belt training. We also support this by organizing inspiring events and master classes.
The online learning environment at ISEL Global
After registration, you will receive access to your personal 'ISEL Global' online learning environment. The learning platform gives you access to a plethora of learning content that provides you an holistic approach for black belt implementation in your day to day activities. The study guides, recorded lectures, toolkits and analysis templates, case studies and various live projects facilitate a high level understanding and enthusiasm toward Six Sigma Black Belt Certification. Along with these, you'll also find live instructor-led online classes by experienced coaches and master black belt trainers to help you understand high level practical topics of Black Belt Certification.
Practical Certification and Coaching
After following and successfully completing Six Sigma Black Belt training you will be theoretically certified Black Belt.
After this (or during!) you can continue for the practical certification. This means that you have successfully completed two strategically relevant improvement processes according to the 'A3 method' independently. The A3 method (comparable to PDCA or DMAIC) is the worldwide standard.
More support is often required in practice (internally and/or externally). ISEL Global offers coaching and/or consultancy options. We recommend an average of 1.5 days of coaching/consultancy per improvement process.
December Combo Offer