Career Opportunities for Six Sigma Green Belt Certified
A career in the Six Sigma Green Belt can be both challenging and rewarding and can include a variety of job opportunities. Although the Green Belt label is the first of several levels of Six Sigma certification available, it still holds significant weight in the business world and can give job seekers an edge in securing careers at some of the world's most respected companies. Six Sigma principles can be applied so widely that employees with experience in their application are often sought aggressively and highly valued. Whether you want to pursue a Six Sigma Green Belt career path or want to use Green Belt certification as a step towards a higher level of expertise, professionals should carefully consider their options and understand what types of job opportunities are available.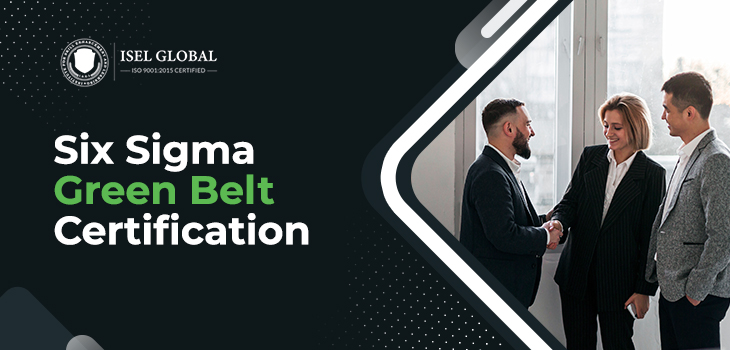 Six Sigma Green Belt Benefits
The Six Sigma Green Belt certification program requires applicants to develop business acumen and practical analytical skills to identify the root causes of problems and suggest possible solutions. Lean six sigma green belt and DMIAC methods are integrated into this course, as well as evaluation, analysis, implementation, and presentation for the benefit of the organization you are a part of. The following benefits can be obtained by your organization when you become a certified Six Sigma Green Belt Professional
Errors and reduced risk
Continuously improving quality
Higher productivity while reducing costs
Accurate understanding of changing market trends
Six Sigma Green Belt career opportunities by position
Responsibilities vary by industry, but most Green Belt Certification holders' work focuses on process improvement, project management, and data analysis. Jobs for professionals with Six Sigma Green Belt certification include:
Six Sigma Consultants - In collaboration with operations, Six Sigma consultants use their project management skills and business acumen to analyse current processes, challenge business assumptions, and make recommendations for waste reduction and great workflow.
Process Engineer Process - Engineers support company management in evaluating internal processes related to efficiency and quality. The median salary for a technology engineer in 2021 was $80,876.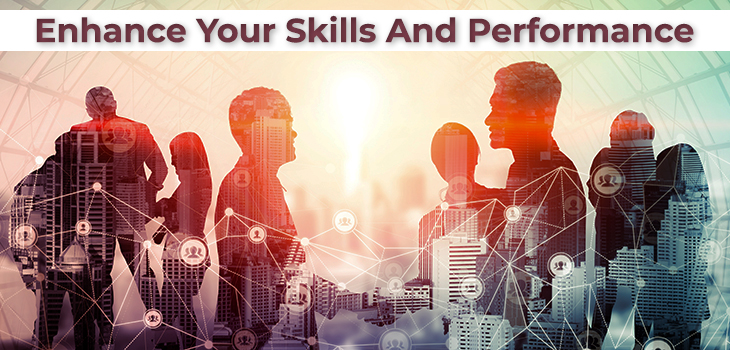 Manufacturing Engineers - Manufacturing engineers develop and optimize the processes used to design, build, and deliver products. Six Sigma Green Belts in this role use their knowledge of cost-effective methodologies to solve problems and continuously improve production processes.
Continuous Improvement Specialist - Continuous Improvement (CI) Specialist identifies and coordinates continuous improvement initiatives by collecting data and analysing root causes. CI specialists make recommendations and share their insights with senior management.
Quality Engineers - Quality engineers are responsible for ensuring that the company's products meet customer standards. Professionals in this role are typically involved in day-to-day operations as well as long-term improvement planning.
Operational Performance Manager - Reporting to senior management, the Operations Performance Manager works with team members at all levels to manage Lean Six Sigma initiatives. The Operations Performance Manager plays an important role in the success of improvement projects.
Industrial Engineers - Industrial engineers evaluate production rates, product flows, and quality control processes to find more efficient ways of allocating people, equipment, and other resources to improve operations. The median salary of an industrial engineer was $73,508 in 2021.
Mechanical Engineers - Mechanical engineers focus on new products, tools, and equipment. With their knowledge of Six Sigma, mechanical engineers conceptualize products, develop devices, and test products.
Reliability engineers - In this role develop reliability test plans for company products and work with internal teams and customers to troubleshoot reliability issues.
Project Managers - Project managers are responsible for managing and prioritizing projects of any size and complexity. Project managers use Six Sigma knowledge to streamline the processes and resources used to complete projects.
One important thing that makes Six Sigma certification so popular among professionals is that it applies to professionals from various backgrounds and industries. You have the option of working for a product or service company. ISEL Global offers the industry-led Six Sigma Green Belt training to sharpen your skills and enhance your professionalism within.
December Combo Offer