Enhance Your Career with Lean Six Sigma Green Belt Certification
What is lean six sigma green belt certification?
The Six Sigma Green Belt course is one of the most sought-after certifications by employers worldwide. Six Sigma certification has a similar hierarchy related to the martial art known as karate, which is divided into groups called "BELTS". These different coloured belts cater to different skills, responsibilities, and expectations. Belt type is also associated with several positions during the project implementation process using the Six Sigma methodology.
Six Sigma Green Belt certification provides professionals with the knowledge of the tools needed to implement the Define-Measure-Analyse-Improve-Control component of the improvement process. Lean Six Sigma Green Belt certifiers are recognized as practitioners who use Lean and Six Sigma to streamline processes and reduce waste and disruption.
Six Sigma Green Belt Requirements
Professionals with Six Sigma Green Belt Certification Online must fully understand the core principles of Six Sigma and be able to apply its values in their daily work. Mid- and senior-level project managers, technology engineers, specialists, and industrial engineers are particularly suitable positions for the Green Belt.There are various career opportunities for the Six Sigma Green Belt mainly based on the fact that Six Sigma belts can be useful for improving business operations in various fields. More and more companies are looking for candidates who are experts in implementing Six Sigma concepts to fill various positions.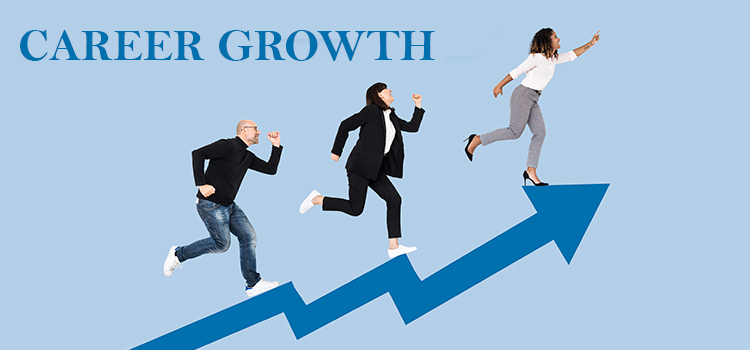 We need experts in the field of Lean Six Sigma Green Belt
According to the Human Resource Management Society, the data processing and assessment capabilities of Six Sigma can minimize labour costs and be used to attract employees or increase job satisfaction.Industries or sectors that rely on the Six Sigma methodology are automotive, electronics, healthcare, manufacturing, and logistics. Green Belt certification is mandatory for many jobs in process engineering, quality control, and exhibitions.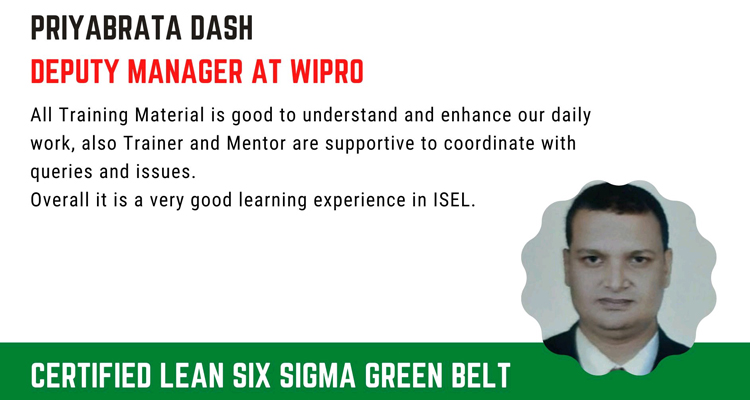 Jobs at Six Sigma Green Belt
Employment systems vary by company, although most Green Belt positions are based on process advancement, project management, and data processing. Responsibilities of a Six Sigma Green Belt accredited practitioner include:
Six Sigma Consultant - Six Sigma professionals work with operations to evaluate existing practices, use project management and their strategic experience, challenge organizational perceptions, and suggest improvements that can increase efficiency and minimize waste.
process planning - The planning process helps company management review internal systems for performance and consistency.
production engineer - The planning, production, and release processes of goods are created and designed by production engineers. In this position, Six Sigma Green Belts uses its experience with Lean methods to correct errors and continuously improve production cycles.
Professional for continuous improvement - Continuous improvement (CI) scientists identify and manage ongoing progress programs by collecting data and analysing root causes. CI experts provide suggestions and discuss the results with company management.
qualified engineer - Engineering professionals must ensure that the company's products meet consumer expectations. Professionals in this position typically participate in day-to-day activities and prepare for long-term development.
Operational Benefits Administrator - The Quality Operations Manager delegates to senior management and works with employees at all levels to implement the Lean Six Sigma program throughout the organization. Managers with organizational excellence are effective in driving expansion programs.
Industry leader - Industrial engineers analyse production levels, inventory movements, and quality assurance procedures to find the most efficient ways to deploy personnel, equipment, and other tools to improve operations.
mechanical designer - Mechanical designers focus on building and designing new materials, tools and devices. Mechanical engineers use their Six Sigma experience to design, build tools, and test products.
reliability engineer - In these positions, professionals create quality control plans for business products and work with team members and consumers to troubleshoot reliability issues.
project manager - The project manager is responsible for managing and optimizing the scope and scope of the program. Project managers use information from Six Sigma to refine the processes and tools needed to complete tasks.
So, this is the best career opportunity for Six Sigma Green Belt certification.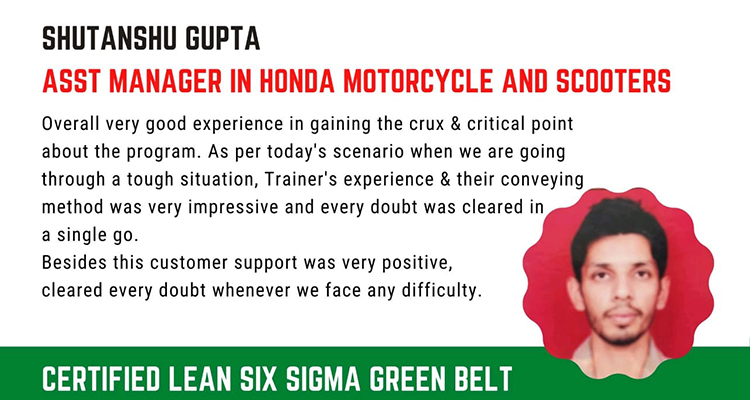 How long does it take to complete the course?
Green Belt training and preparation for the certification consists of four to five days of in-class training or it can be a standalone Six Sigma program online. Six Sigma Advanced Green Belt training consists of four to five days of training in the form of seminars. There are many popular quality management training courses that individuals and business teams can choose from to improve existing processes and maximize return on investment. Green Belt qualification training covers the following aspects:
project management
Quality Management Tools
Quality control tool
Solve the problem
Descriptive data analysis
To know everything about six sigma green belt certification costs, you can contact ISEL Global via online/offline mode.
September Combo Offer