Six Sigma Healthcare Certification
Date :

October 28, 2018 - October 30, 2018

Time :

10:00 AM - 13:00 PM

Location :

Online Web Based, Live Session

Price :

13990/-

Speaker :

Dr. Subrat Chakroborty – MBB, PMP
Six Sigma Healthcare Certification focuses on eliminating defects and improving and business processes. In healthcare and Medical, a defect can be the difference between life and death. Use Lean and Six Sigma to improve patient safety by eliminating life-threatening errors and defects from the healthcare process.
Six Sigma Healthcare Certification uses Define-Measure-Analyze-Improve-Control (DMAIC ) – a five-step management approach to business improvement. Focus on improving the patient experience by making sure your processes consistently deliver the desired results in an effective manner.
Six Sigma in the Healthcare Industry:
Healthcare costs have been increasing worldwide mainly due to overutilization of resources.
The savings potentially achievable from a systematic, comprehensive, and cooperative reduction in waste are far higher than from more direct and blunter cuts in care and coverage.
Using the Six Sigma approach an efficient practice was put in place including updating the related internal policies and procedures and the proper implementation of an effective users' training and competency checkoff program.
This resulted in decreasing the unnecessary Quality Control (QC) runs from 13% to 4%, decreasing the failed QC runs from 14% to 7%, lowering the QC to patient testing ratio from 24/76 to 19/81.
For this reason, healthcare professionals with Lean Six Sigma Green Belt and Black Belt certifications are in demand. Employees in medical consulting, patient experience, clinical operations, medical coding, performance improvement, and similar roles can advance into leadership positions in healthcare management with Six Sigma Healthcare Certification.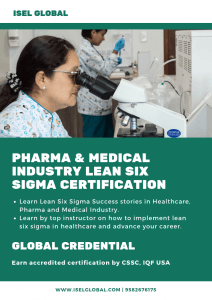 Lean Six Sigma application in Healthcare, Pharma and Medical Industry.
North Mississippi Medical Center reduced the number of prescription instruction errors in discharge documents by 50% just by implementing Lean Six Sigma
Lean six sigma making clinical research more cost-effective to lowering appointment cancellations
Six Sigma Techniques Improves Operating Room Patient Flow
Lean six sigma helps in Managing Risk and Driving Profitability with Analytical Technologies in the Pharmaceutical Industry
Lean Six Sigma helps Ohio Board of Nursing Cut Costs and Reduce Lead Time in Hospitals
Lean six sigma helps in removing Waste From the Electronic Health Record
Lean Six Sigma approach lets Hospitals Reach New Frontiers of Quality and Safety in the day to day operations
Lean Six Sigma Methodology Can Effectively Reduce Cesarean Section Rate in hospitals
Lean Six Sigma Approach Ups Quality of Hip Replacement Sx and decreases the replacement time
Healthcare Reform Reshapes Delivery Models and Diagnostic Laboratories with LSS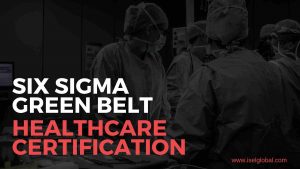 How to earn certification in Lean Six Sigma healthcare:
Healthcare professionals can enhance their career and gain leadership roles in medical and healthcare industry by completing a world's most recognized and globally accepted Lean Six Sigma certification program that provides applicability concepts and implementation practices of lean and six sigma in healthcare. Many leadership roles and top Hospitals in the healthcare industry require a Green Belt or Black Belt certificate.
Event Location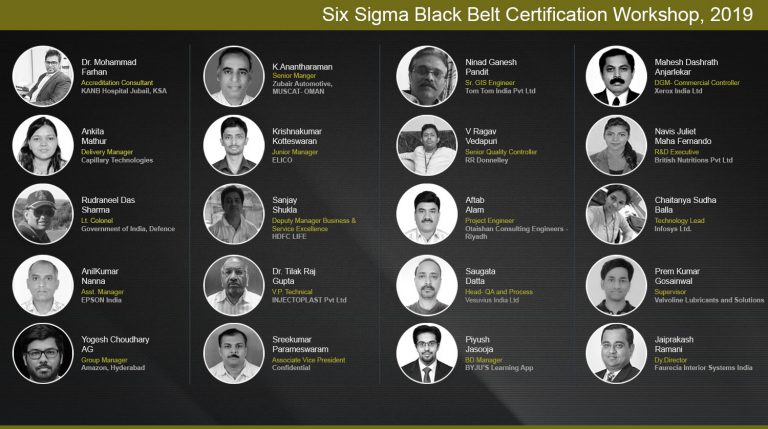 Event Location
September Combo Offer