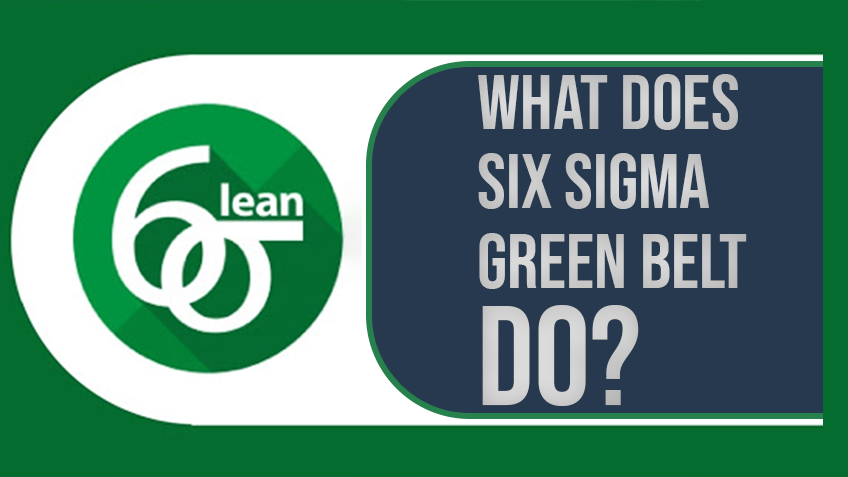 We all have heard from many places about Six Sigma Green Belt certification but never searched or wondered where does it stands and what does a Lean Green Belt do? For starters let's start that it's the top third-ranking belt in Six Sigma certification and after this, you are just two more steps away from mastering the Six Sigma credentials as a Master Black Belt. To successfully complete a Green Belt, a professional has to complete the DMAIC training and a live project to get hands-on knowledge.
Six Sigma Green Belt certification everything you need to know
As we all know how important is the operation side and the Green Belts lies in this important area as a part of that team. In comparison to a non-certified green belt professional, you get to contribute more of your learning in the improvement of daily operational tasks which will ultimately lead to process improvement. In the Green Belt course, you get to learn how to strategize for the business which is crucial and a key element of project planning. By the end of the course, you will be fully equipped with proper knowledge and understanding of this whole process which would work with ease. Usually, in an organization, all Green Belts work under a Black Belt mentor who guides them on the project. The underlying objective of Green Belt training is that it enhances the skills of a professional to carry out process improvement projects efficiently. It has become more preferred and least have certification of quality as per numerous job listing on the top portals and companies from giant size to the small firm are looking forward to minimizing their production cost and improving the quality and consistency of their product. This can be only done if a company has a whole team of experts to plan and carry out the whole process. To hone these skills with the basics to start and be in a limelight is to get a Six Sigma Green Belt certification to get real-time knowledge and hands-on experience to do so.
Let's talk about precisely what you should least expect as a Six Sigma Green Belt professional.
You would be participating in a project but won't be leading it as that's the work usually of a Black Belt professional. On the other hand, it would be excepted for you to lead a Six Sigma project.
You would be assigned the task of analyzing and resolving any quality issue that may appear.
Be prepared to be continuously involved in improvement projects and suggestions on anything which caught your eye for improvement.
You would be assumed to have full fledge working knowledge of Six Sigma tools and their implementation in real-time.
Validation of measurement system and coordinating with the process team to collect data.
Equipped to propose and improve skills of team facilitation.
Able to access and develop Project Charter and SIPOC diagram as per the project requirement.
In recent, the Lean Six Sigma Green Belt course delivery mode has gained an accelerated pace and it has been seen that more and more professionals are opting for six sigma green belt certification online compared to the traditional way of learning due to the following comparisons:
| | | |
| --- | --- | --- |
| Factors | Online | Classroom |
| Time | Lesser | More |
| Cost | Cheaper | Expensive |
| Convenience | More Convenient | Less Convenient |
| Practical use of Six Sigma tools | Same as classroom | Same as online |
| Participant query | More Quicker (support after class i.e. telephone) | Quick |