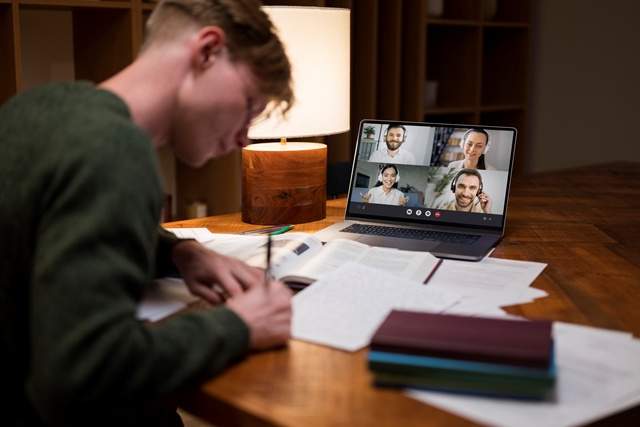 PMI-PMP one of the most sought-after certifications by professionals across the globe is provided by the prestigious Project Management Institute (PMI). PMI defines PMP certification as an application of knowledge, skills, and techniques to execute projects effectively. Being a closed-loop certification system, only candidates who fulfill the pre-defined professional and educational requirements, have access to most of the useful material from this prestigious institute. Thus, though project management can make your resume stand out, the certification process can prove to be confusing for most of us. We take you through the entire certification process, from checking your eligibility to renewing the PDUs that you have earned. 
PMP Eligibility Requirements - To be eligible for the PMP certification program, you need to have enough Project management working experience. 
Criteria - Secondary degree with at least five years of project management experience with 7500 hours leading and directing projects and 35 hours of project management education. Or a Four-year degree with at least three years of project management experience, with 4500 hours leading and directing projects and 35 hours of project management education. Project management experience doesn't mean you need to have an assigned 'project manager' title. It means that you must have carried out the responsibility of managing a project. You must be involved in all five process groups of the project management life cycle i.e., initiating, planning, directing, monitoring, and closing the project. You should have taken up at least 35 hours of project management education, not necessarily PMBOK® Guide issued by PMI®. 
One contact hour is equal to one actual hour of training or instruction received, as per the PMI. Non-classroom training, like online training, is also considered by the PMI. To get these 35 contact hours, you can attend training sessions, workshops, and courses conducted by PMI-REP, PMI component organizations, Employer-sponsored programs, training companies, distance-learning companies, and university/college education programs. 
Form Filling - Once you have fulfilled the eligibility criteria, the next task in hand is to fill up the examination form. You first need to create an account on the PMI website and then find the online application form under my PMI section. 
If you wish to apply offline, you can download the paper application and send it across to PMI's US office via registered mail. While using the online application system, you should be careful to complete the form-filling process in 90 days. PMI servers store your data for 90 days before erasing it. The main parameters that need to be filled in the form are: 
1. Personal information (name, address, contact info, etc) 
2. College/university degree 
3. Number of contact hours completed 
4. List all the projects that count as project management experience. 
The 'Project management experience' section towards the second fold of the form will take the longest time to complete. You need to add the project start date and end date, exact working hours broken down by the 5 process groups of the project management lifecycle, point of contact with their information (manager, sponsor, colleague), and description of work done using the PMI terminology. 
Fees & Membership - Once you have submitted the application form, you will receive an email from the PMI to pay the exam fees. Currently, the examination fee is USD 405 (member) and USD 555 (non-member). Though it is not mandatory to become a PMI member, you can enjoy innumerable benefits by registering for the membership. You can become a PMI member by paying $129 annually. Upon becoming a member, you will receive a free digital copy of PMBOK; get free access to on-demand webinars, peer-written, and reviewed articles, and business and project management books in leads & Reference. 
PMI Audit Process - Once you have paid the examination fees for the PMP examination, you will immediately find out if your application needs an audit or not. If selected for the PMI audit, you need to provide proof of all the details mentioned in the application within 3 months. 
Proof of education (photocopy of college/university degree) 
Proof of contact hours (printed contact hours certificate) 
Signed reference letter for contact person listed in projects in the application. Original signed reference letter by each contact person is put into different envelopes which are duly signed over the flap by the contact person. 
If the actual contact person is not available, someone else who knows the role played by the applicant can also complete the said procedure. 
Put all these envelopes and proofs in one large envelope and send them to PMI via registered mail. 6. Receive the confirmation email within a week. 
PMP Refund Policy - If you choose to withdraw your request to take up a PMP examination, you need to request PMI at least 30 days before the exam eligibility expiration date.2 Refund of the fees will be received with a $100 processing fee deduction if you have not scheduled or taken the examination. The same amount is received if you fail the Audit process. 
Examination Scheduling - Once you are done with the audit process and other formalities, the next step is to schedule your examination. You need to log in to the PMI Certification system and choose your examination delivery method i.e., Paper-based Test (PBT) or Computer-based Test (CBT). The date of examination should be within 1 year of submitting the fee. CBT is the standard method of conducting PMI examination and PBT is available under limited circumstances. PMI can cancel the PBT event that doesn't have a minimum of 10 candidates. Candidates applying for the PBT examination center should fulfill the following criteria: 
Must reside 300km (186.5 miles) from the CBT site. 
Corporate sponsors want to examine employees in the office premises. 
Examination - The PMP examination consists of 175 scored multiple-choice questions and 25 protests (unscored) questions that sum up to 200 questions. The allotted time for the completion of the exam is 4 hours. For clearing the examination, you should answer 137 questions correctly. If you don't clear the examination on the first attempt, you can schedule a retest. You will have up to 3 chances to take the PMP exam within one year.