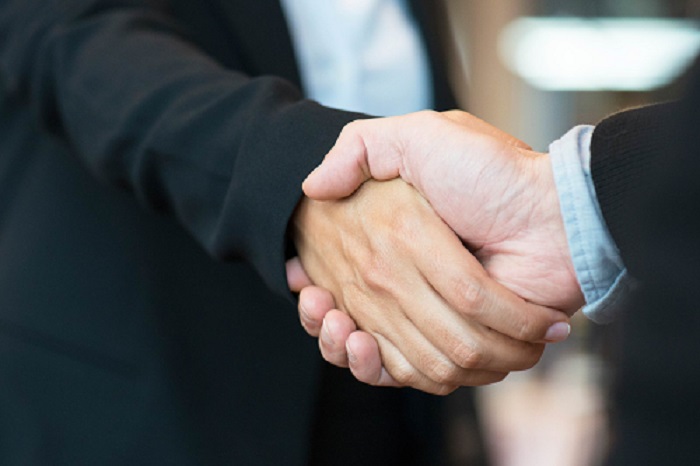 By February 2015, LinkedIn boasted of having around 347 million users and your profile is one of them. Wondering how can you stand out in such a big crowd?? Well, we won't say that it is easy but it is not impossible too, considering the number of people getting recruited via LinkedIn every day.
Here are some tips that can help you get your dream job via LinkedIn :
Make sure your profile is complete
If any recruiter goes through your profile and finds some important information missing, then he shall directly move to the next profile without even considering you for once. So make sure that you fill in all the information about yourself in your profile. Incomplete profile firstly creates a very bad impression if a recruiter goes through it and secondly if it is incomplete, LinkedIn won't be able to suggest you the right job search results. If you are wondering that do the recruiters actually go through your profile then the answers is YES, they do.
"We've gotten several qualified leads for employees via LinkedIn throughout the years, and the platform remains one of our main resources to get job candidates. Whether I get a resume directly through LinkedIn or some other job search platform like Monster or Indeed, I always look for that candidates LinkedIn profile and look at their professional recommendations, endorsements, skills listed, past experience etc. I also use LinkedIn's internal search function to find qualified candidates in my area."
Rachel Morgan-Sr. SEO Manager
At Advice Interactive Group
Right use of Search Function
If used right, search function can actually help you get a job. The search function in LinkedIn helps you to carry out search extensively. You can actually come to know if the companies in which you are interested are hiring or no and if they are hiring then for which positions. You can search for a job using a specific keyword or the company name, you can also search jobs by locations, experience level, industry, designation.
Precise Headline in Profile
Whether it is a newspaper or a print ad or your LinkedIn profile, headline is one thing that decides whether the reader is going to read the other line or no. LinkedIn Headline, your name and your profile picture are the only things that will be displayed when any LinkedIn user will search for a particular keyword where your profile returns as result. So you can't do anything about your name and profile picture so your only opportunity to impress a recruiter is through the headline. If you write 'looking for an opportunity in Marketing', the recruiter may not even consider it whereas if you write something like 'A Marketer waiting for an opportunity to increase your sales ' he might find something unusual from others and may see through your profile
Follow your dream companies
If you have any dream company or a list of companies where you are willing to work then follow them through their company pages and join their company groups if they have any. This will ensure that you get information about the company's new developments and if there are any vacancies that suit your profile.
"As someone who is seeking to hire 20-30 people this year, I can tell you that I will give a candidate more of a look if they are following my company on LinkedIn and commenting often."
John Crossman-The President of Crossman & Company
Be Specific about your skills
If you go by the statistics then your profile views increase by 13 times when you have skills listed on it. Let others know what are your strengths and what are you good at and if they think that you are good enough they can endorse you on the same. If you do not add any skill in your profile then when the recruiter searches for a specific skill your profile shall not appear in his search results even if you are a pro at it.
"When someone contacted me through LinkedIn about a job opening, I thought they might have made a mistake as there is another very successful person with the same name (who also worked for their company at one point). Instead I learned that this recruiter had been searching LinkedIn for candidates with my skill set for an entry level job. They told me I showed up in their search because of my PR and Marketing experience, but also for some of the keywords I used in my summary/bio text about skills using databases and research in my work. From there I interviewed with the company and landed a role I considered my dream job managing media relations and marketing."
Mathew Hurst
A Digital Marketing Strategist
Broaden your Network
What friends are to Facebook, followers are to Twitter, connections are to LinkedIn. If you think that a person can help your career in any way then don't wait; send him a connection request immediately. It will help you in two ways, firstly it will broaden your network and secondly you can directly send him a message instead of an in mail that requires you to be a premium subscriber.
Do a little research
Got a call for an interview?? Well, you don't know what are the questions that will be asked but atleast you can do your bit of research about the company. Besides going through the website of the company, you can go through the company page of LinkedIn, go through the profiles of the employees and you can know about their skills and achievements. This will give you a rough idea about the company and its working
Join groups of your interests
LinkedIn has thousands of groups that covers all the categories of job profiles one can imagine. Join the groups that are relevant to you and try to participate in the conversations. You can post a certain video or blog which you may have liked and this shall improve your visibility on LinkedIn and people may even check your profile. Make sure that you reply to any comment directed towards you even if it is a thank you.
A good job can take your career to great heights so make sure that you leave no stone unturned to find the right job. Connect with the right people, make a complete profile, include the right skills, join the right groups, do your research and trust me you will get a call from your dream company very soon. All the best with your job hunting and do let us know if these points helped.