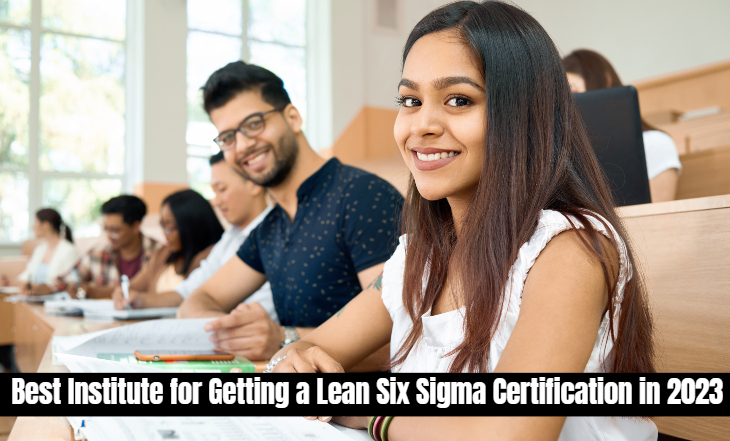 To improve business performance, two different methods of Lean and Six Sigma are combined to form Lean Six Sigma. Management approach, and implementation that improves quality and efficiency. When implemented effectively, Lean Six Sigma training provides a structured approach to solving any organizational problem, thereby enhancing holistic performance. Six Sigma is a set of practices for systematically improving processes by eliminating errors. Deficiency can be the failure of a product, process, or service to meet internal or external customer needs.

On the one hand, Lean focuses on efficiency, speed, and eliminating waste from processes. Six Sigma, on the other hand, emphasizes efficiency and the process of eliminating organizational errors. Together, the Lean Six Sigma certification provides a systematic set of tools and approaches to help organizations and their employees acquire the necessary problem-solving skills. In short, the approach builds a problem-solving culture and leverages best practices to help organizations and institutions achieve their goals while keeping their customers satisfied.

There are a few steps to getting Lean Six Sigma certification:
Determine which level of certification you want to pursue: White Belt, Yellow Belt, Green Belt, Black Belt, or Master Black Belt.
Find a training provider that offers the certification you want. There are many organizations that offer Lean Six Sigma training and certification, such as the Six Sigma Institute and the International Association for Six Sigma Certification.
Complete the necessary training and pass the exam. The length and format of the training will vary depending on the level of certification you are pursuing and the training provider you choose.
Meet the experience requirements, if any, for the level of certification you are pursuing. For example, Black Belt certification typically requires several years of experience in a Six Sigma role.
Pass the certification exam. The exam will be based on the material covered in training and will test your understanding of the concepts and tools used in Lean Six Sigma.
Maintain your certification by earning continuing education units (CEUs) and/or retaking the certification exam every 2 to 3 years.
There are many course providers, but the knowledge provided by a good institution makes all the difference. Here are some of the best Six Sigma certification providers in 2023:
ISEL Global Education: International Society of Executive Learning supports the career development of professionals by delivering the highest quality Six Sigma courses. The institute offers internationally accredited courses with expanded specialist knowledge and first-class trainers. The tools and services offered are of the highest quality. The syllabus was created by The ASQ Body of Knowledge with years of experience and is one of the most trusted names in the field.
Henry Harvin Education: This institution provides consulting and training services worldwide. They provide results-based training and guide you to career advancement at a low cost. The coach helps develop analytical thinking and problem-solving skills.
ASQ: Offers professional qualifications that are also global in quality. This institution offers face-to-face training courses which are useful for a better understanding of concepts. They provide training and certification for professionals and help with their career development.
AIMS Institute of Management Studies: Besides distance and full-time courses, the institute also offers Lean Six Sigma courses. They conduct seminars and leadership development programs. The Institute provides education on a global scale. With first-class training, they fit you for the job.
Lean Six Sigma Academy: Offers training and certification for all Lean Six Sigma levels, including White Belt, Yellow Belt, Green Belt, Black Belt, and Master Black Belt.